Case Study
-
Futrli
Your artificial intelligence small business accountant.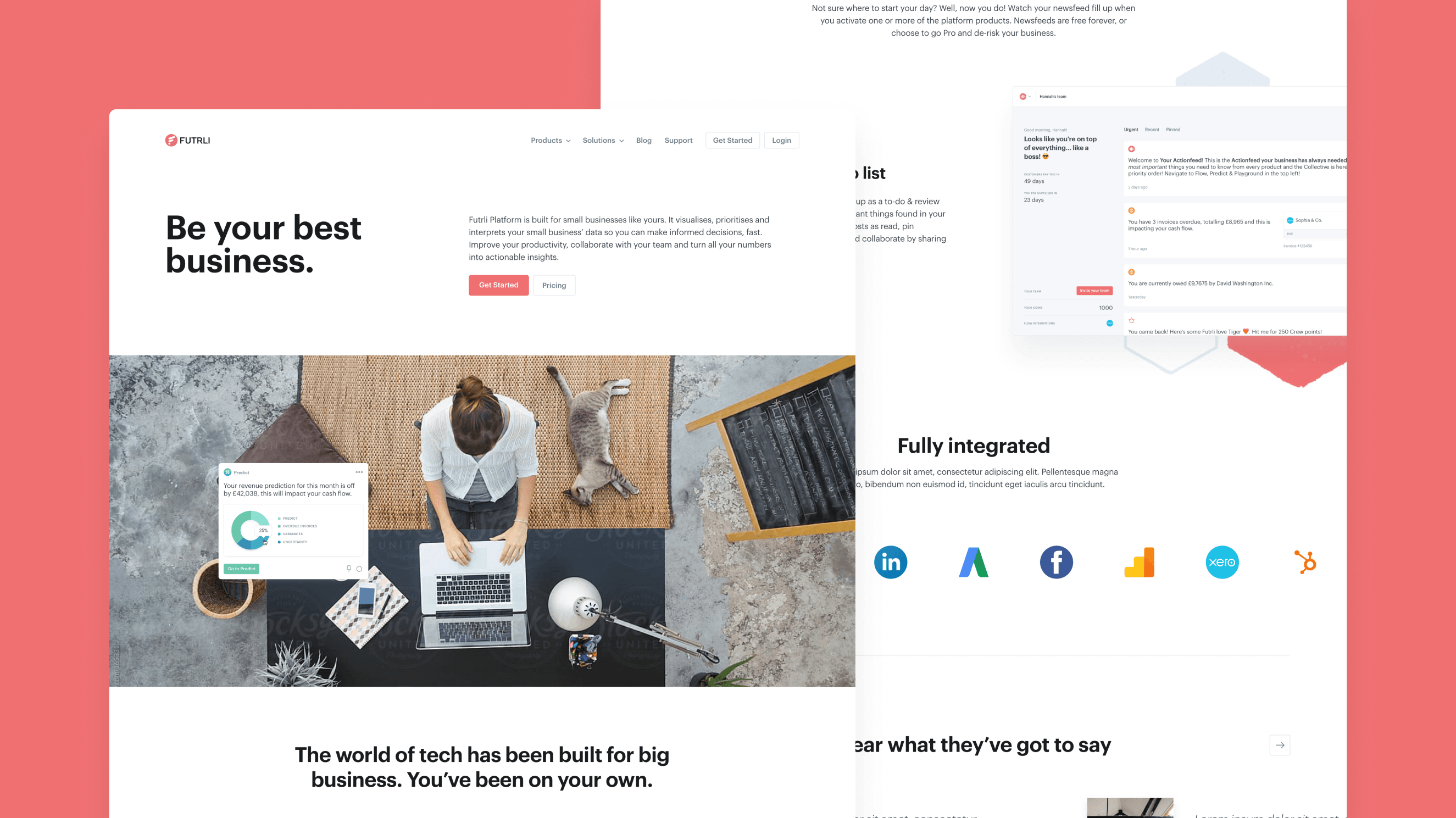 Introduction
Futrli is a financial technology startup based in Australia and the U.K. Their flagship suite of products analyse your data, interpret and prioritise it into daily actions, so you can get back to working on your business, not in it.
James from Futrli team reached out to Jellypepper for help developing their new marketing website. We paired up with a team of two ex-Metalab designers who had designed the new Futrli app, to produce a new website that is as beautiful as it is fast and scalable.
The Product
Futrli's codebase is lean and incredibly performant. Using the latest in optimisation techniques, we were able to achieve unthrottled mobile Lighthouse scores of 85+ for performance, accessibility, best practices and technical SEO. But a good website isn't just judged on performance and aesthetics, but also how well it scales. Powerful, versatile templating allows the Futrli team to spin up new product pages with ease.
Running a small business shouldn't be this hard. You just want to do what you love; not wrangle with the financials. The new Futrli homepage tells the story of the new product suite, allowing you to view features and benefits, browse products, check integrations with your existing tools and see what others are saying.
Futrli plays nice with many other tools, so we brought flexible, robust templating to Integrations. With just a few clicks, the Futrli team can choose an accent colour, select some images and publish a new Integration page faster than it takes to make a cup of coffee.