Our top 10 resources for launching a new startup
Some cost-effective tools and methods of getting your SaaS product off the ground without breaking the bank.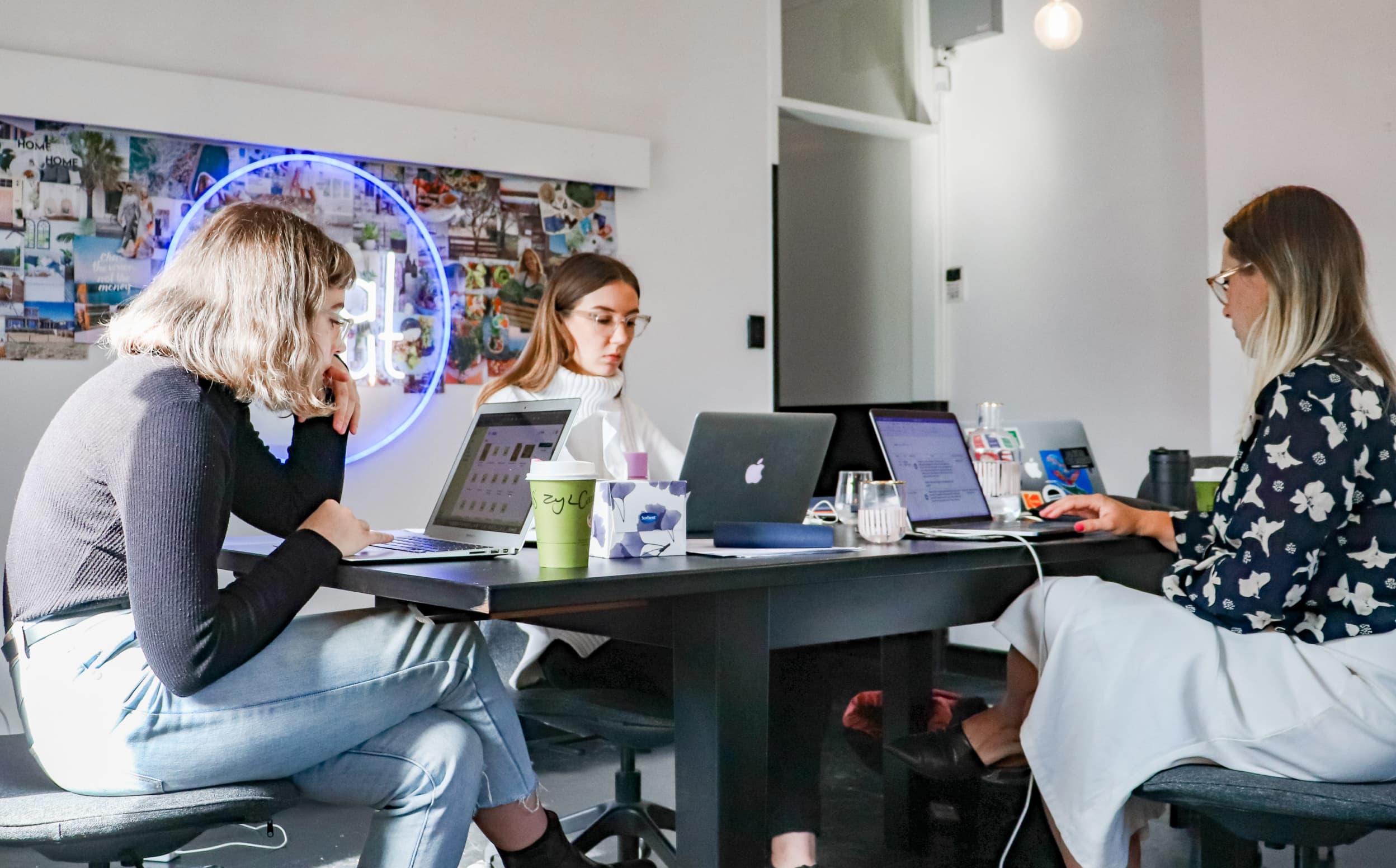 Starting a startup is hard enough without having to pay full-price for the fundamental resources to run your business. Over the years, we've scoured the internet for startup plans for our clients and our own projects. Here are our 10 favourites we use every time.
Stripe Atlas is a powerful, safe, and easy-to-use platform for forming a company. By removing lengthy paperwork, legal complexity, and numerous fees, Stripe Atlas helps you launch your startup from anywhere in the world.
While Stripe itself has a generous pricing method of 1.75% (or 2.9% for international cards) + $0.30 per transaction, their Atlas toolkit is a fantastic way of kickstarting your company with a U.S. legal entity, stock issued to founders, special offers on other services and free credits for the Stripe payments platform!
The leading Customer Data Platform. Segment collects user events from your web & mobile apps and provides a complete data toolkit to every team in your company.
Segment is an absolutely brilliant tool for SaaS products as you'll eventually want to wire up your entire app to talk to your CRM, social media tools, newsletter, database and more. Their Startup program gives you up to two years free usage ($25k in credits) and $1M in free software with their partners.
The Top Analytics Choice for Digital Teams. Amplitude is a product analytics tool aimed at getting your users to that "aha" moment when they realize they can't live without your service.
Amplitude's startup scholarship gives you a year of Amplitude for free, which works out at roughly $40k. You can combine this with the Segment startup program above to kickstart your product with all the behavioural analytics you'll ever need, for free.
Sentry's application monitoring platform helps every developer diagnose, fix, and optimize the performance of their code. They help software teams build better software, faster.
While Sentry don't have a startup plan, their developer plan is completely free and has support for all languages, release tracking and is fairly generous with metrics — 5K tracked errors, 10K transactions and 1GB attachments.
SendGrid is an email provider, helping you with reliable email delivery at scale. Their SMTP service helps you confidently build and grow your email program.
SendGrid doesn't have a startup plan but their free tier is 100 emails a day forever, which compared to other email providers like Postmark or Mailgun is pretty good.
Mailgun actually has 5000 emails free for the first 3 months then PAYG, which is another solid option if you have a shorter projected time to revenue.
Canny helps you build better products with customer feedback. Capture, organize, and analyze feedback in one place to inform your product decisions.
While Canny is relatively expensive, starting at $50/month, they offer special plans for healthcare, non-profit, and education companies. They also have discounts for early-stage and consumer / B2C companies, which we've personally used before.
Firebase helps you build and run successful apps. Backed by Google and loved by app development teams - from startups to global enterprises.
We've used Firebase on almost every single app we've built — it's a brilliant backend-as-a-service with database infrastructure, authentication, cloud functions and more built in.
While they don't have a startup plan, their PAYG plan (called Blaze) is unbelievably generous, meaning our early-stage apps end up costing mere cents per month to run.
Airwallex is a business account, built for the modern business. They take the hassle out of growing your business internationally.
Airwallex are an awesome new addition to our list, offering multi-currency business accounts, virtual debit cards, Xero integration and more. They have no monthly account fees and no card fees — just a small margin on interbank FX rates — which means it grows as your company does.
Notion is an all-in-one workspace. One tool for your whole team to write, plan and get organized.
At Jellypepper, Notion is our second most-used product (after Slack obvs). They have an amazing startup plan that offers $1000 in credit towards their Team Plan, which is also generously priced.
Typeform give you a better way to ask. You don't want to make a boring form and your audience won't answer one. Create a typeform instead—and make everyone happy.
Typeform have a great startup plan where, if you meet the criteria (seed stage, < $1m funding, $1m lifetime revenue and a new customer), you can get 50% of any plan for 6 months. We've used Typeform for many products to collect valuable user feedback and crowdsource knowledge quickly.