Services
We use design and code to solve problems. Here's how.
Branding
What your company looks like and how it behaves.
The process of refreshing an existing brand identity or creating one from scratch is a rare opportunity to step back from the day-to-day and do some big picture thinking.
We uncover and highlight the things that make your company special, then bring them to life with a beautiful and meaningful identity.
Bringing your company to life with unique words and visuals is both exciting and inspiring. It helps you stand out and bring consistency to everything you do.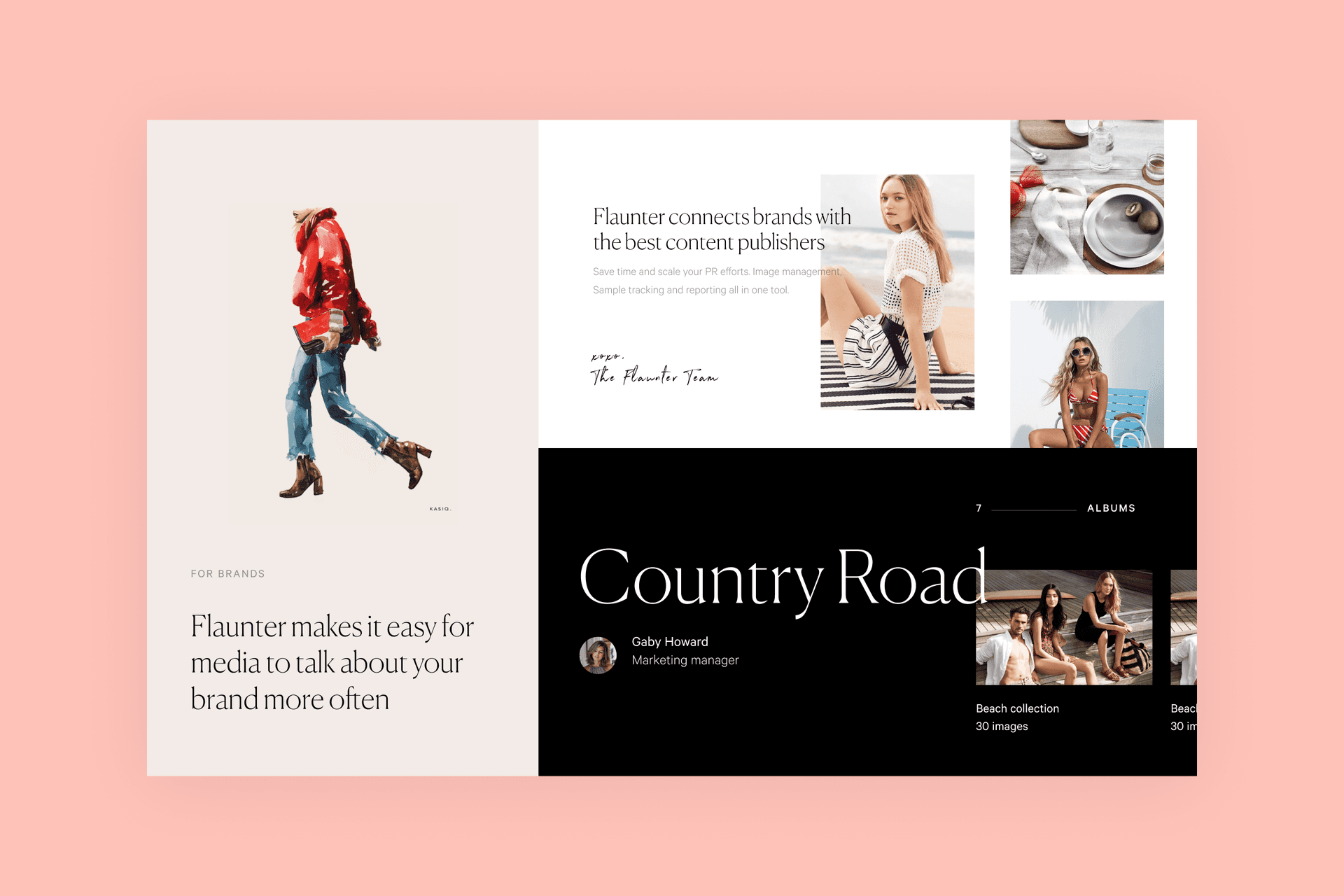 Brand Strategy
A brand strategy guides how your brand should speak, behave and feel like. It creates strong foundations on which everything else is built, including your identity.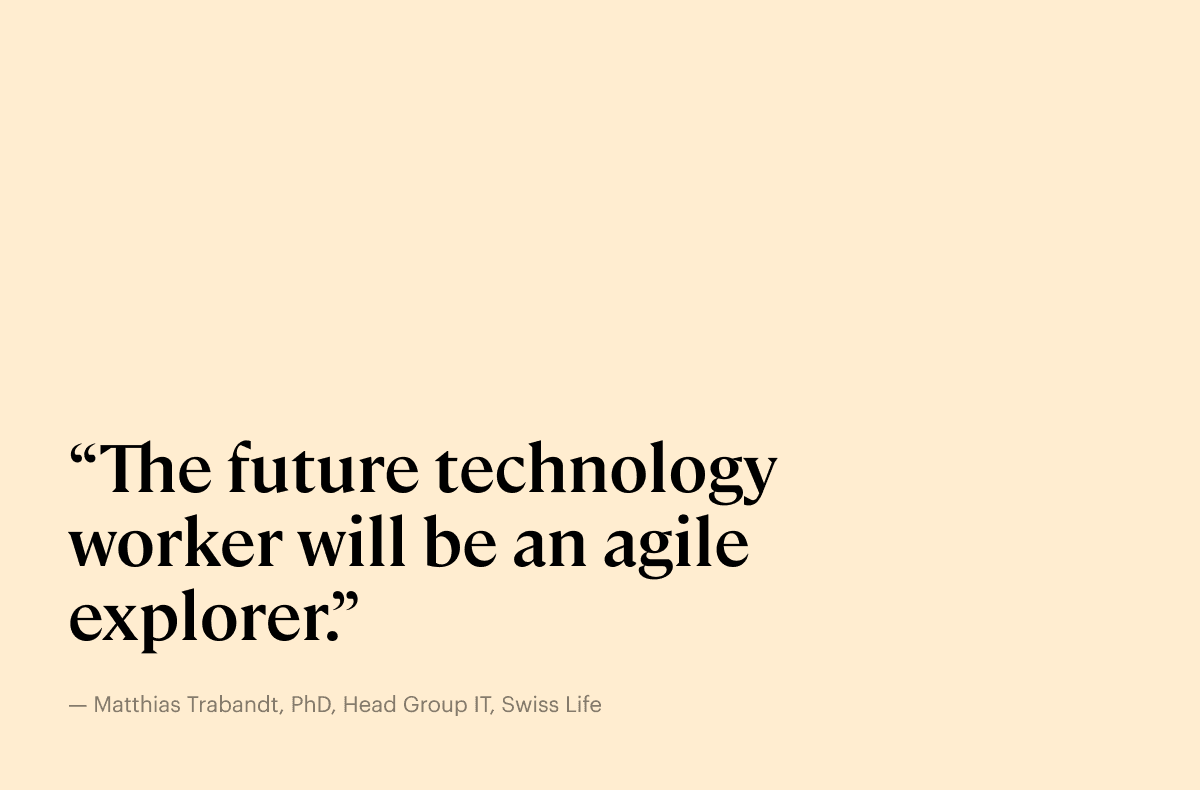 Research
We typically start by doing tons of research. We conduct interviews, workshops and desk research to get to know everything about your business, your industry and your audiences.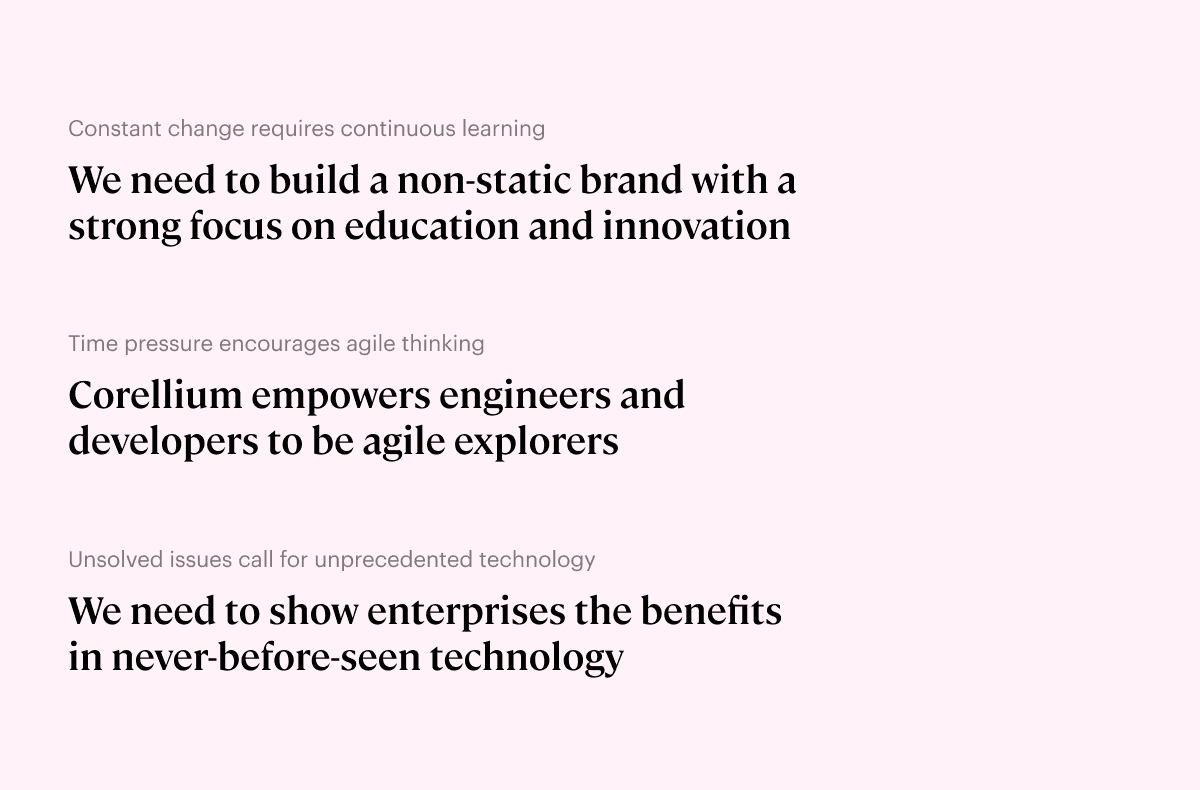 Synthesis
Once we're armed with data, we synthesise it into insights and create three key takeaways to drive the new direction of your brand strategy.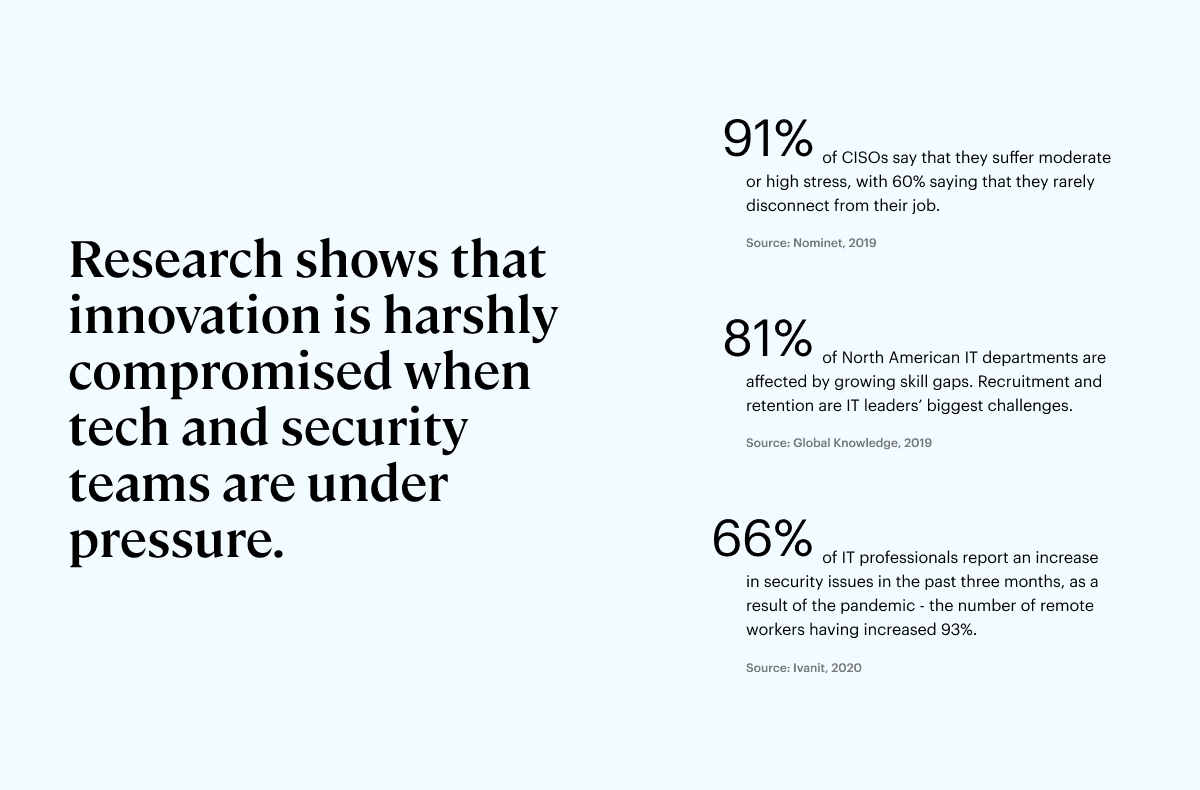 Report
We then deliver a thorough and insightful research report that provides a comprehensive analysis of the situation. It shines a light on the path forward and the opportunities to grasp.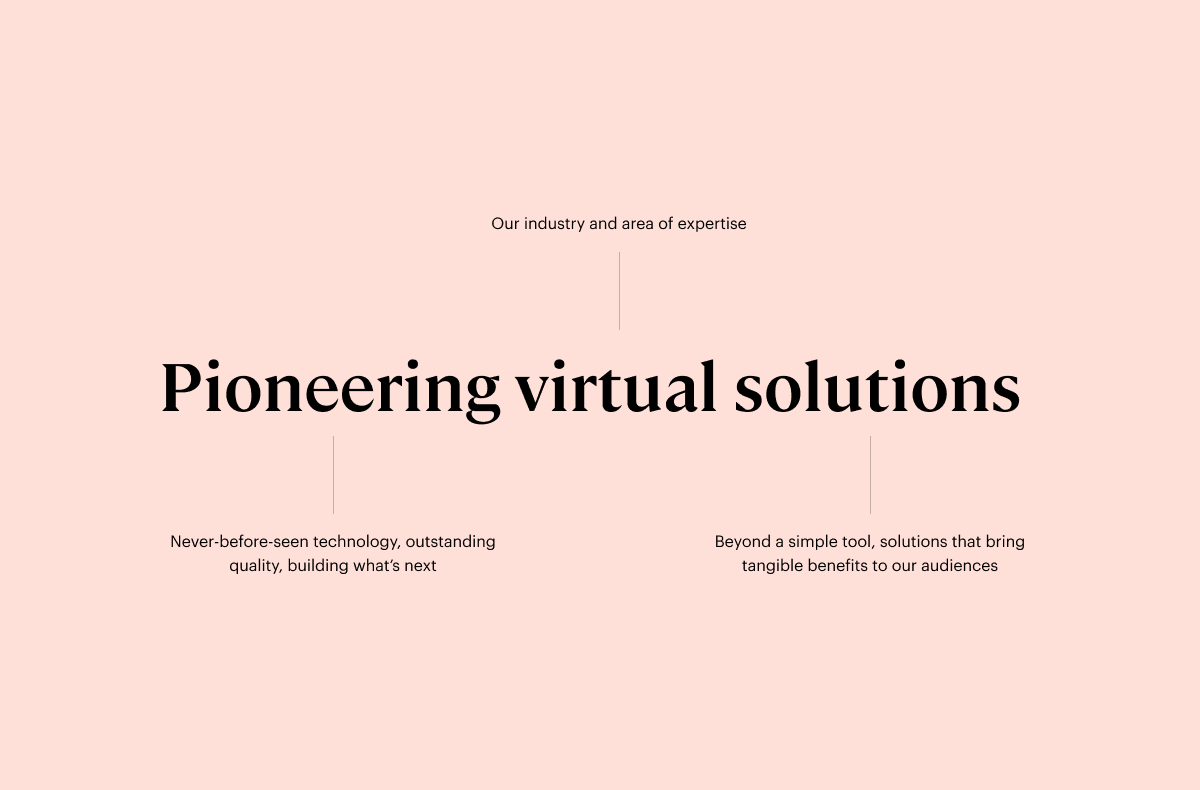 Recommendations
Following the report, we provide recommendations for a brand strategy consisting of your new tagline, edge, personality, vision, values and so on.
For really early stage companies, we may be able to help name your new startup or venture. Read a bit more about our approach to naming.
Read more
Brand Identity
Armed with your strategic foundations, we can move on to visuals where we explore core brand elements such as colour, typography, patterns and of course, your logo.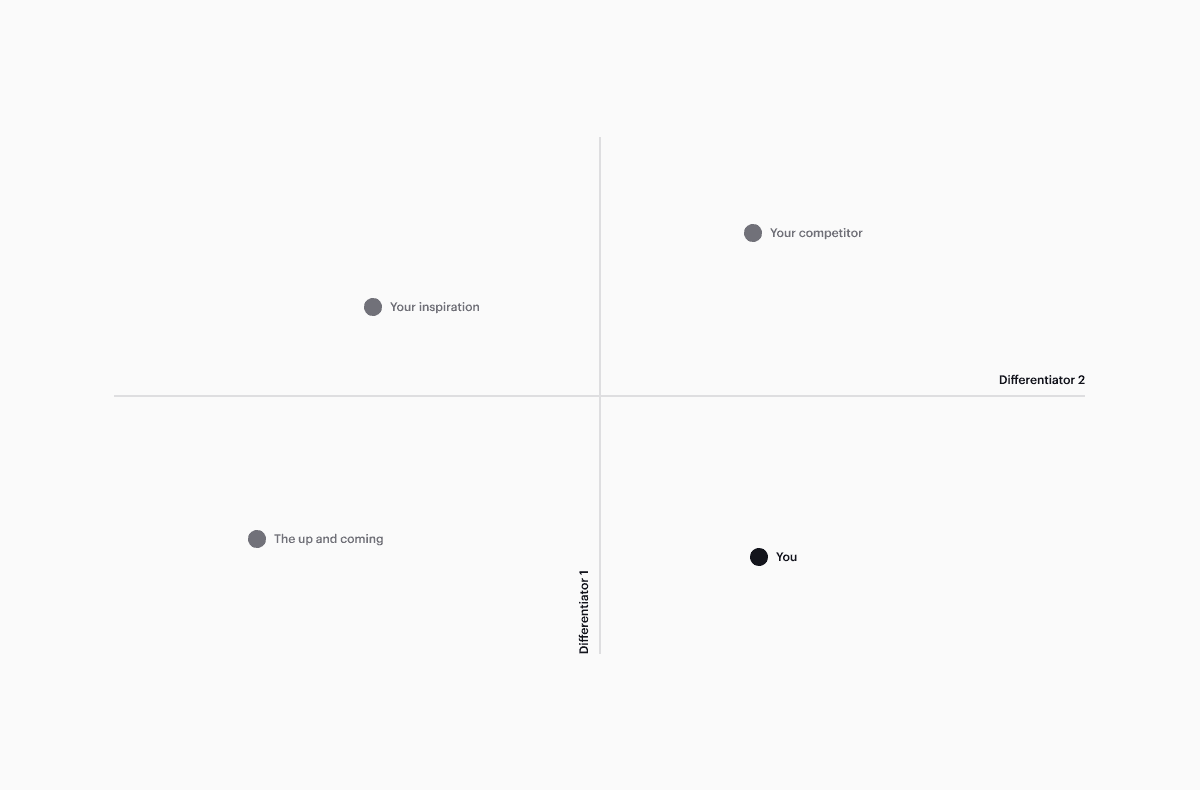 Discovery
We start by discovering the competition, external influencers and new trends to identify aesthetics that could serve as a north star for the new brand.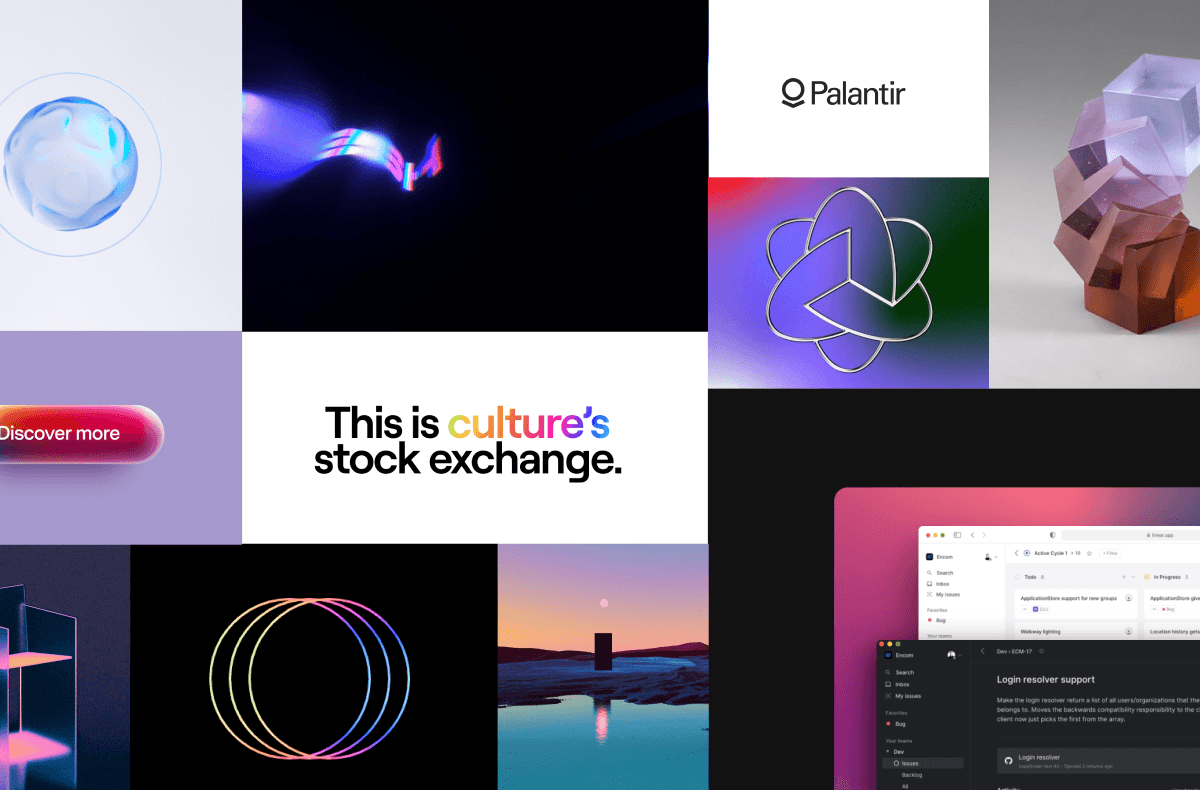 Moodboards
We explore several possible visual territories and build moodboards around them. It helps determine what vibe you feel most comfortable with.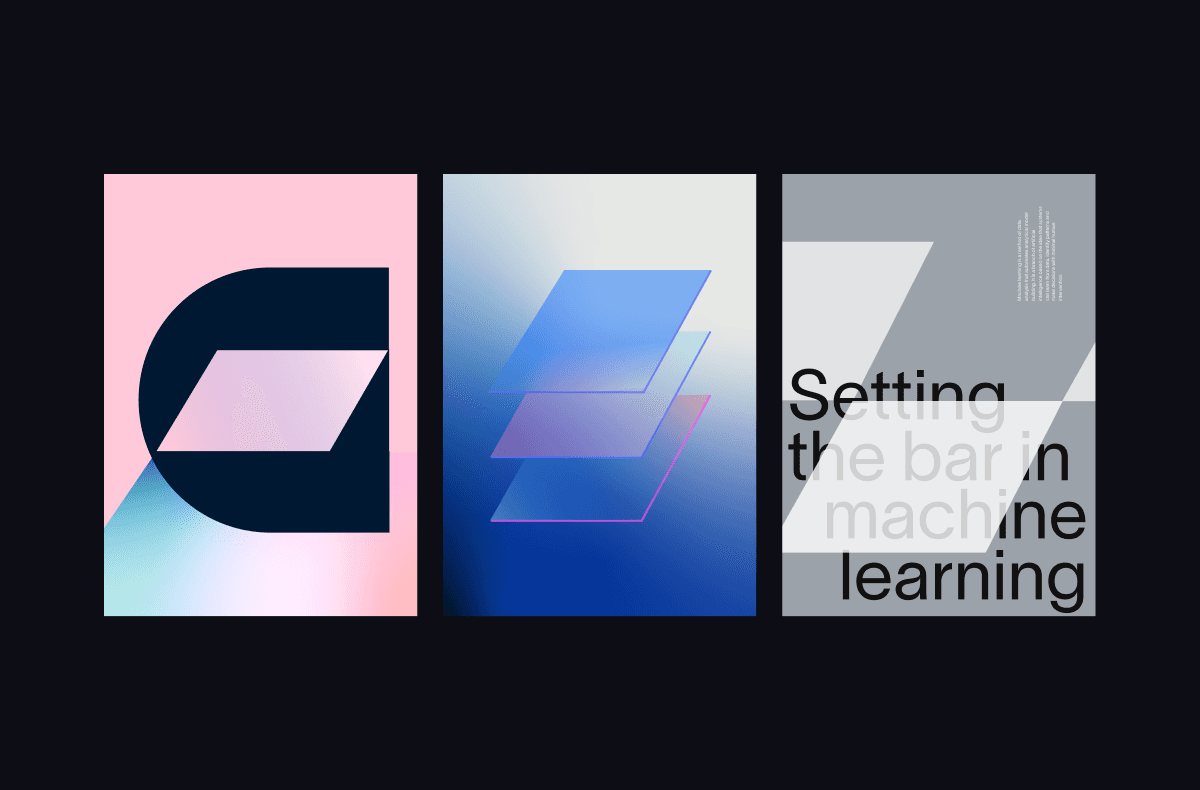 Art Direction
Once we have a narrower field to play within, it's time for us to suggest colours, typography, patterns, illustration and photography styles. This is where the direction starts to become more refined.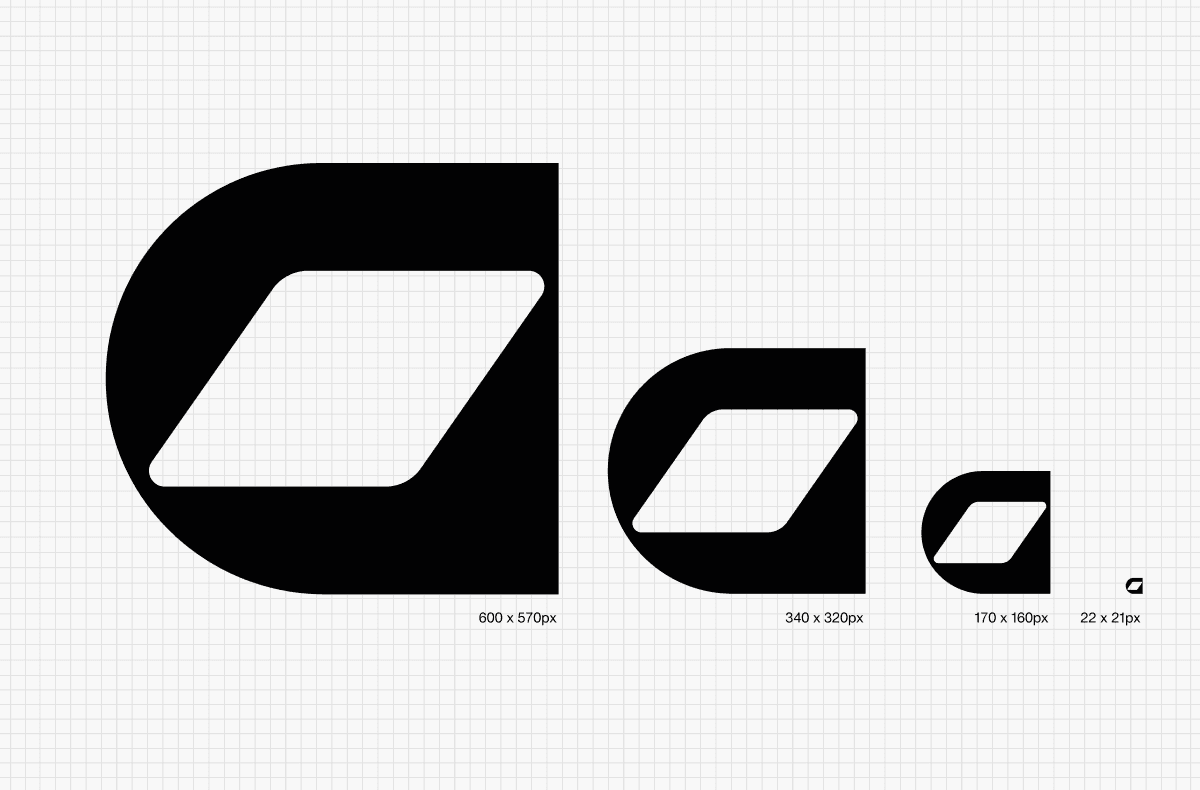 Visual Guidelines
We wrap things up by finalising all visual elements and gathering everything into clear, easy-to-use guidelines with usage guidelines, do's and dont's that you can pass along to your team.
Brand Assets
Our team works with our freelance friends to create assets that can really spice up your brand - whether you need an explainer video, beautiful illustration or cool 3D graphics.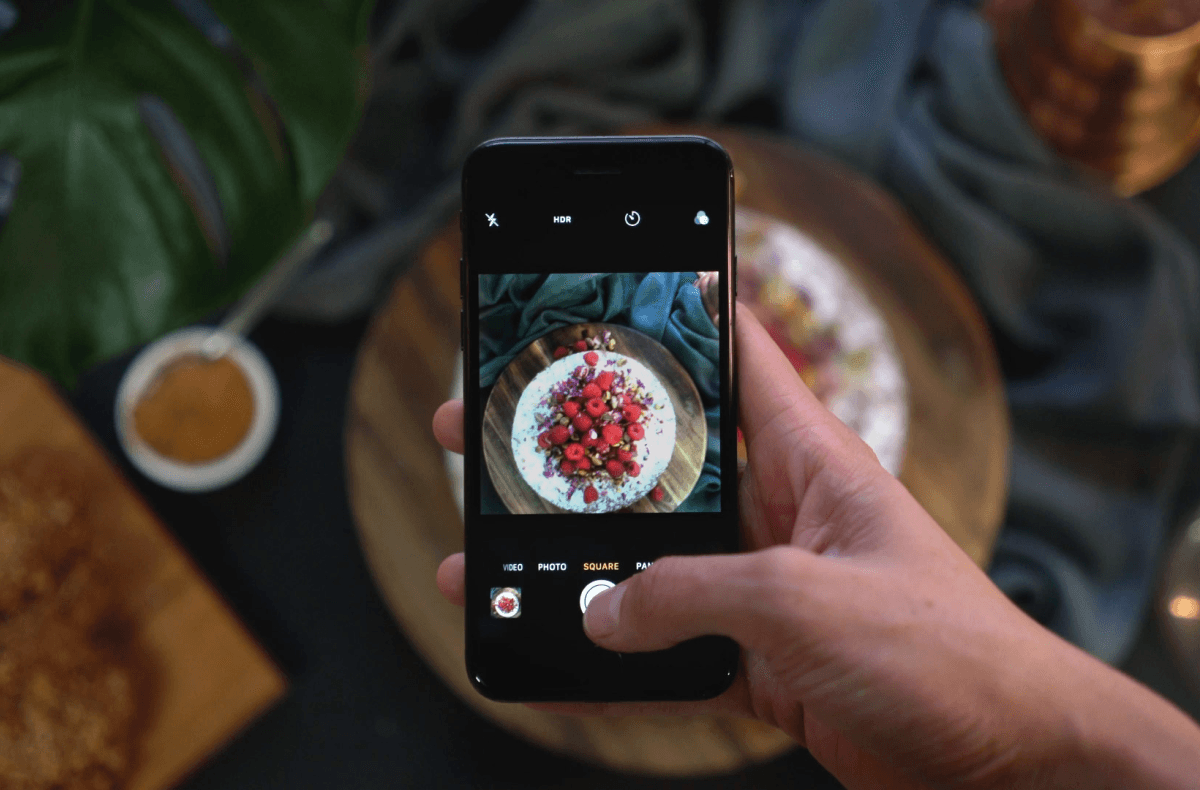 Video
We've helped companies like Canva showcase their new products and features with motion design and explainer videos.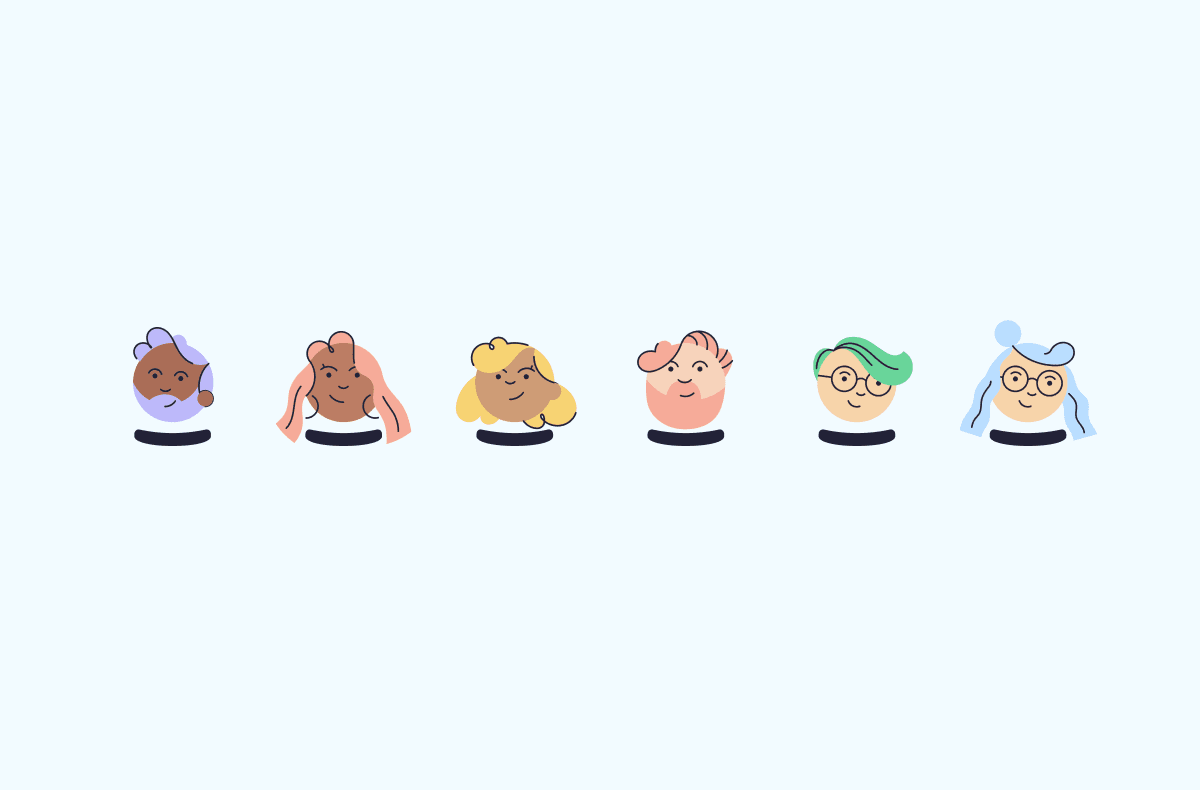 Illustration
We've helped companies like Elevio bring their brand to life with illustrations, adding a bit of flavour and personality.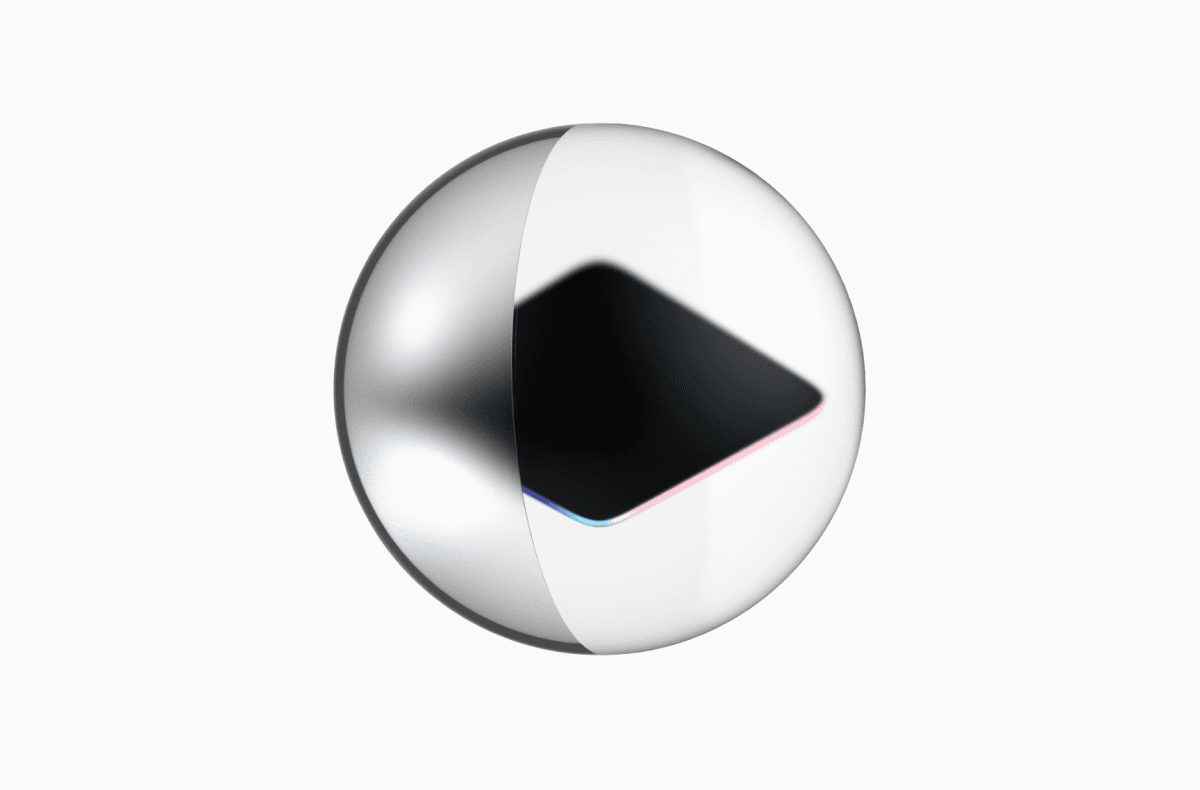 3D Graphics
We've helped companies like Corellium blur the line between real and virtual with awesome 3D graphics.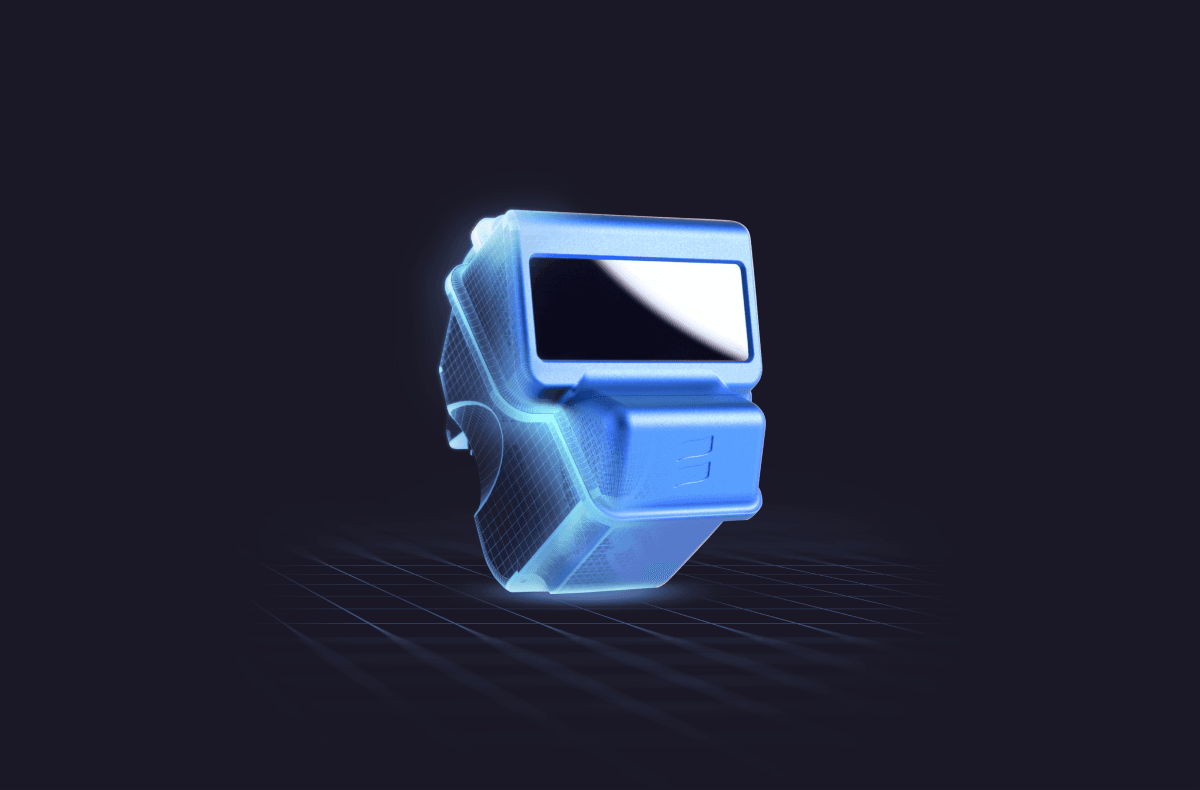 Print
We've helped companies like Baraja bring their product to life in stunning detail with print collateral.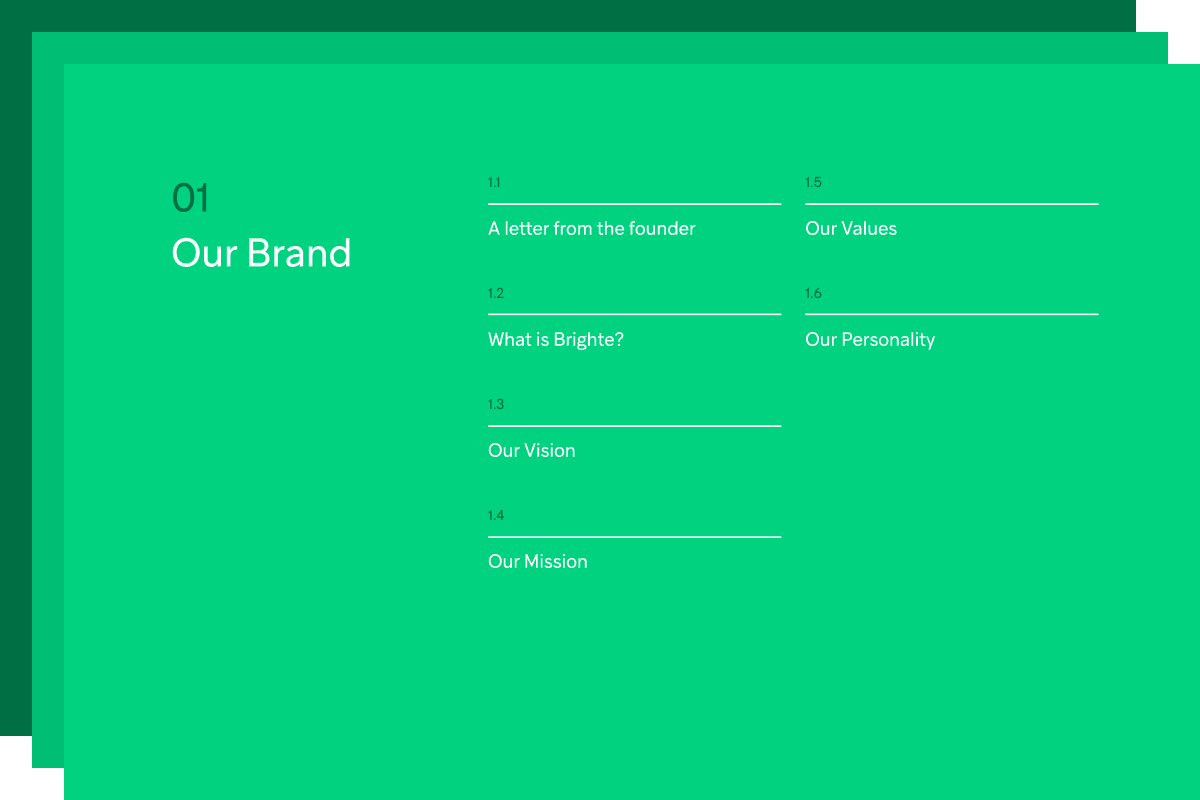 The ultimate deliverable
Your brand book
Once we have defined the essentials, we collate everything into a beautiful and concise brand book which covers everything you're about - in both words and in visuals.
---
Websites
Educate, sell and grow through your website.
Your website is at the digital frontier of your brand... the ultimate ambassador. The best websites tell a story in an enthralling way, convincing your audience to take an action.
We create websites that are both functional and energising, providing users with a holistic experience that will make them want to take action.
Our tried-and-true process embarks you and your team on an exciting journey that ends with a website that is both beautiful and high-performance.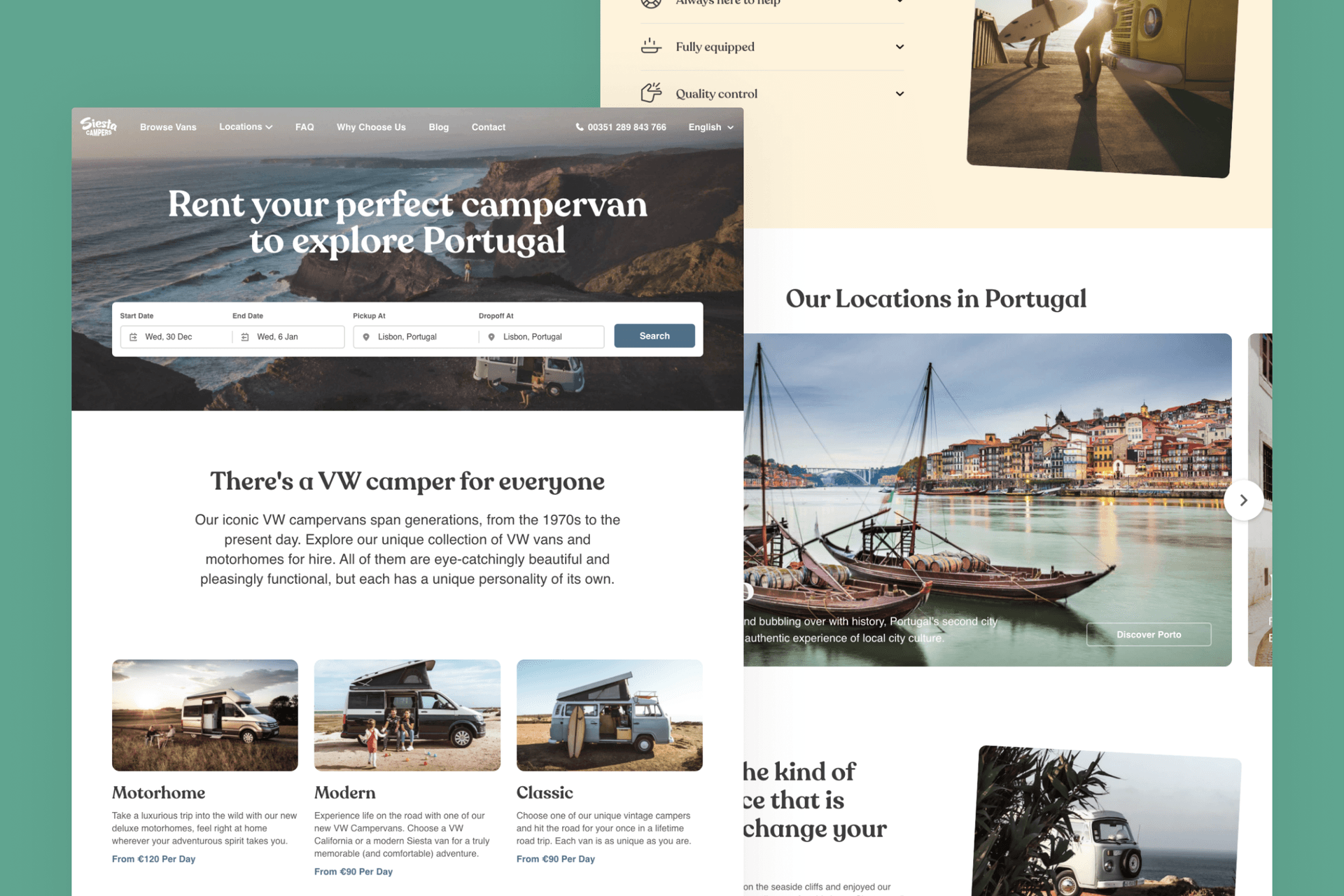 Website Strategy
A brilliant website is more than just design and code. It's a whole spectrum of principles, concepts and goals that can only be achieved with a solid gameplan.
Sitemap
Websites with lots of content can be tricky to structure. We'll help plan out your information architecture, content hierarhy and templates.
Target Audience
A website's design depends entirely on who it's for. We'll help answer questions around demographics, which browsers we need to support and more.
Look and Feel
Building on your brand guidelines, we'll assist you in figuring out what your site should look like, by what inspires you and what should we avoid.
Analytics
We'll help you sort out your analytics setup, defining where you get your data from, creating the pipelines and architecting the schemas.
Goals
The success of a website is defined by it's goals. Where are we sending users? What's the call to action? How do we streamline this flow?
Integrations
We'll help connect your website with the rest of the internet, exploring how we can use third-party services, APIs and social media.
Internationalisation
For websites that need to operate globally, we'll help you plan out what languages, codes and currencies you need to support.
User Journeys
The journey is more important than the destination... right? Regardless, we'll help architect how your audience moves through the site.
Tooling
To make your site more robust, we'll assist in planning out what tools you want to use for bug reporting, customer support and marketing.
Website Design
Your website is often the first interaction people have with your company. The design needs to be as beautiful, functional and recognizable as can be.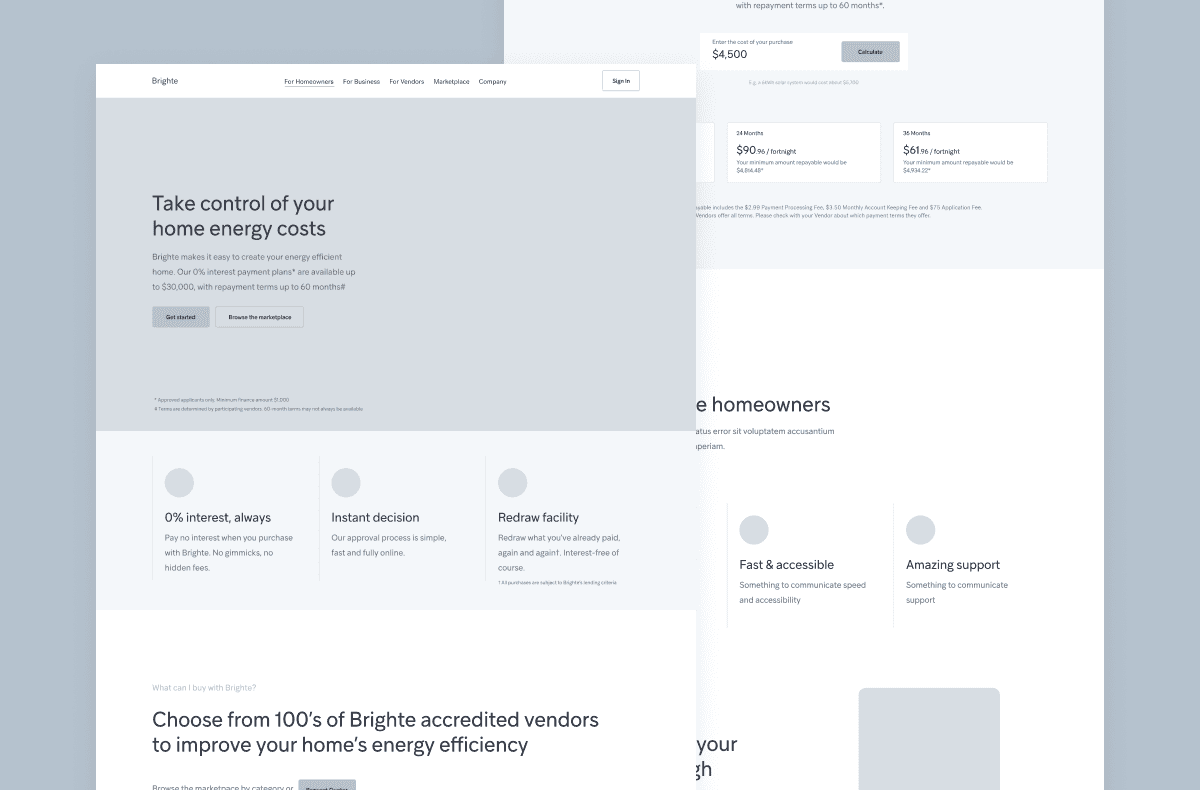 UX Design
We'll create wireframes that map out the new website experience based on the architecture defined in your brief and our discussions.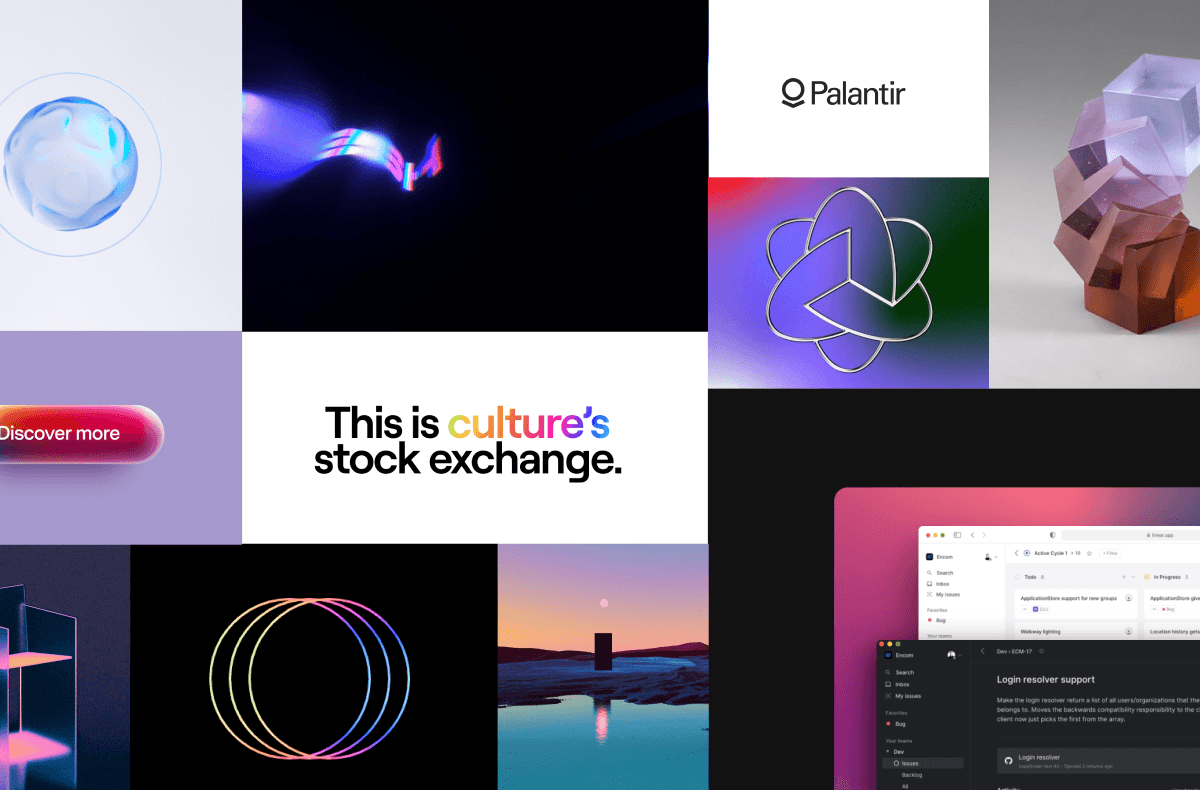 Moodboards
We'll assemble three distinct visual routes. This will help set the overall tone of the new website and assist in the design stage.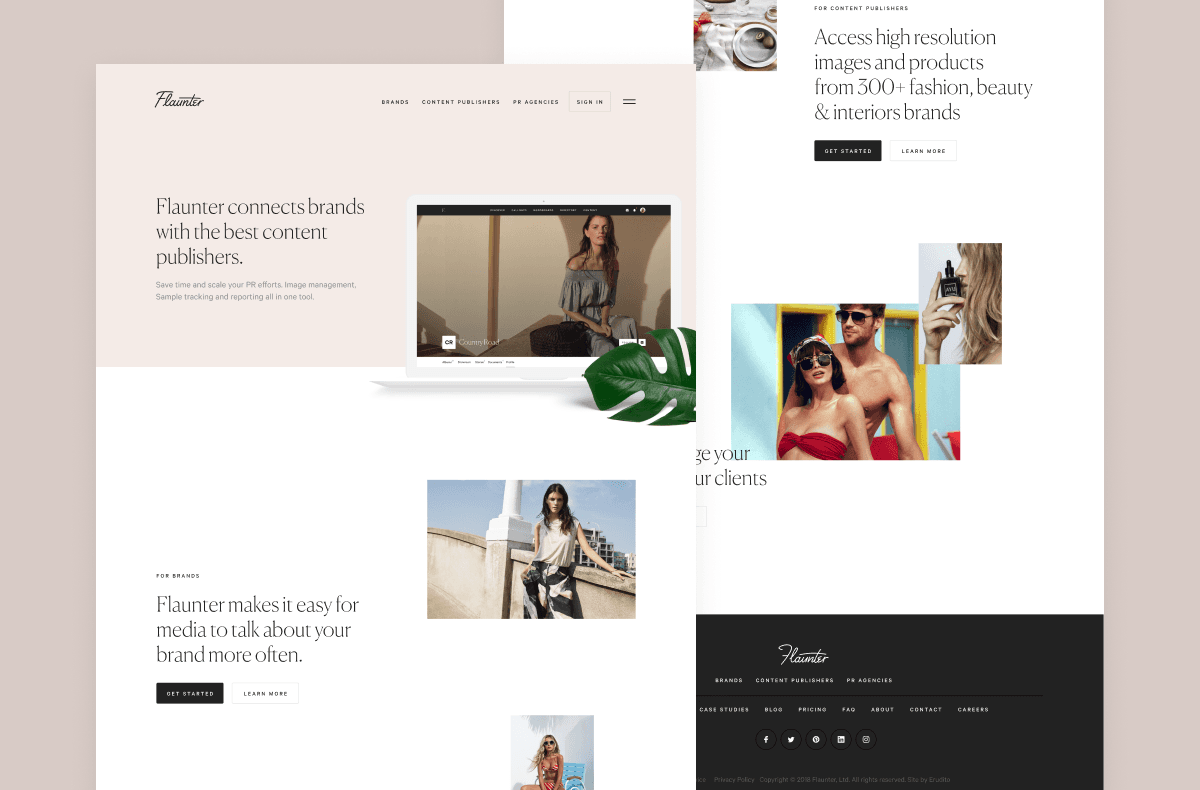 UI Design
We'll start by designing one of the key pages which shows what the site will look like when it's finished. Then we'll move on to the rest of the site.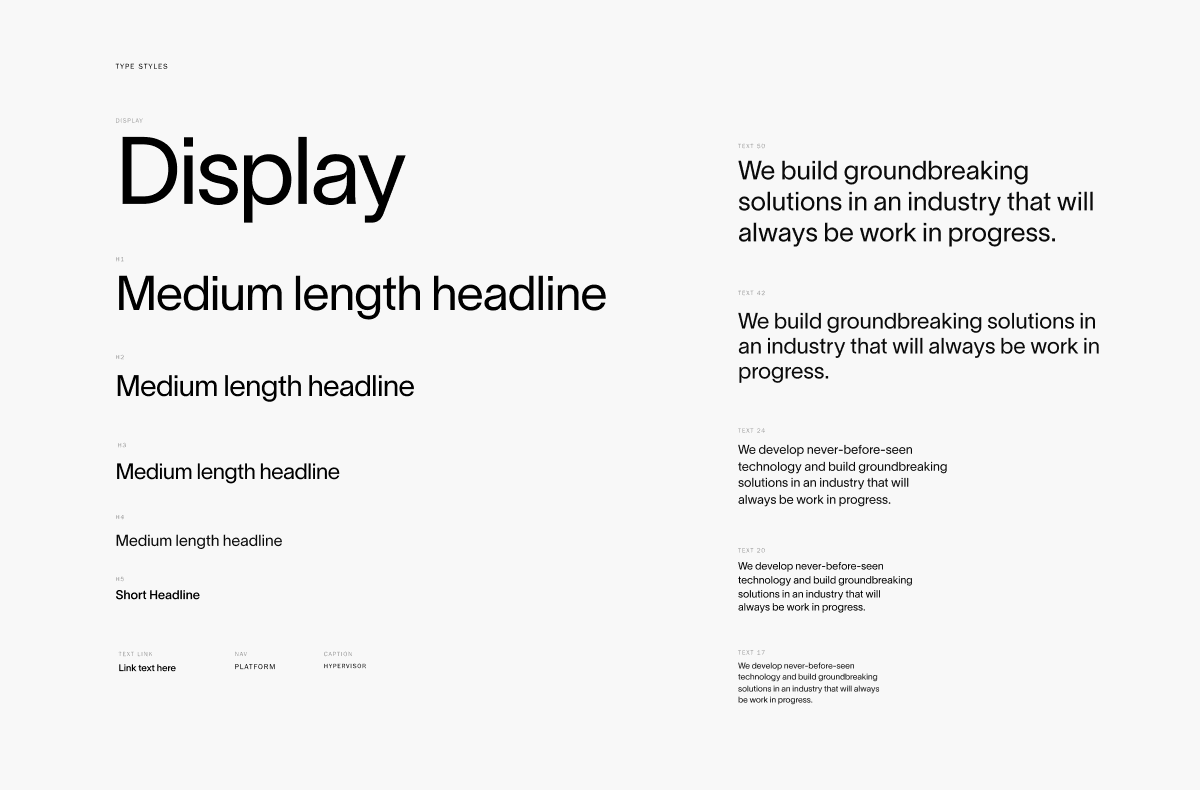 Design System
We'll design the new site as scalable as possible, starting with a component-based design system so pages can be built seamlessly.
When we design your website, a lot of the style will come from your core brand identity, like colours and fonts. It might be worth revisiting this.
Read more
Website Development
Development is the last mile before launching your website. Our developers and designers work together to make the experience feel as natural as possible.
Performance
We build websites using a super modern tech stack and static / server rendering, giving your website unparalleled performance.
Accessibility
We use a set of tools during our design and development process to ensure your site is effectively usable by a wide range of people.
SEO
We pay particular attention to technical SEO, including things like structured and meta data to keep you ranking high on Google.
SSL
Sites deployed using our stack come with free Let's Encrypt SSL, saving you hundreds of dollars a year.
CI / CD
Forget copying files to a server. Continuous deployment integrations mean your site will automatically deploy every time you commit.
Content Editing
We use a headless CMS, meaning you and your team can edit your content and images on the fly, no coding required.
Website Copywriting
Writing quality words for your website is essential to both navigation and showcasing your culture. There are a few key principles we follow whenever we write copy...
Design-led
UX copywriting has to go hand in hand with UX design. They have to feel connected for a smooth experience.
Concise
Every interaction counts. Website copy has to be extremely clear and to the point in order to keep users engaged.
Inspiring
The tone of voice you adopt gives a sense of the people you are. It's an opportunity to convey your personality.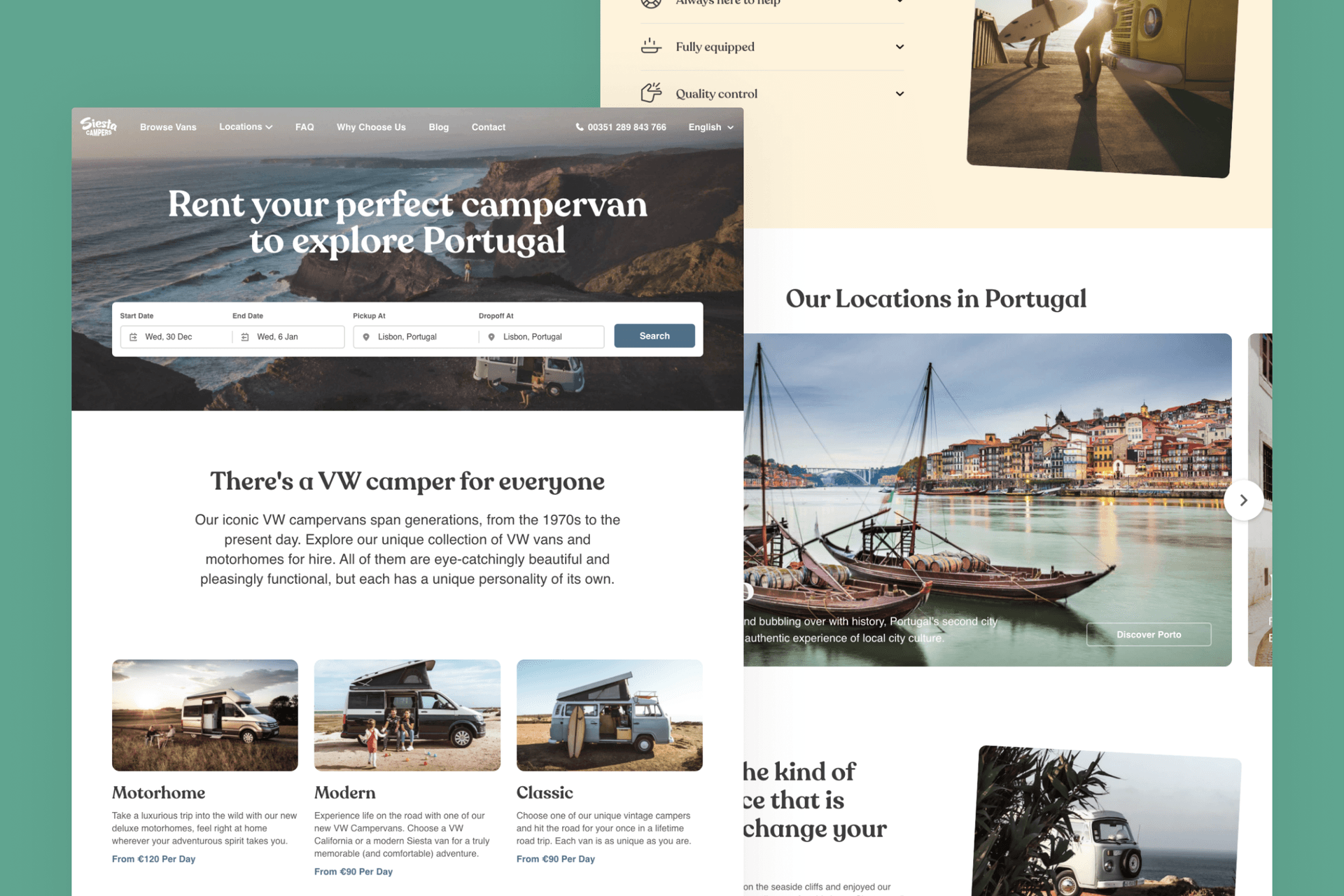 The ultimate deliverable
A stunning website
By the end of our process, you get to share a brand-spanking new, beautiful website you're proud of, reflective of who you are and remarkably easy to navigate.
---
Products
Sleek products that people love to use.
Building a digital product means creating a tool that people will actively use with a focus on making their lives better.
We design and build robust digital platforms and apps that reflect your vision and turn every interaction into a lovable experience.
We developed an extremely lean and efficient process that delivers quality and robust digital products in no time.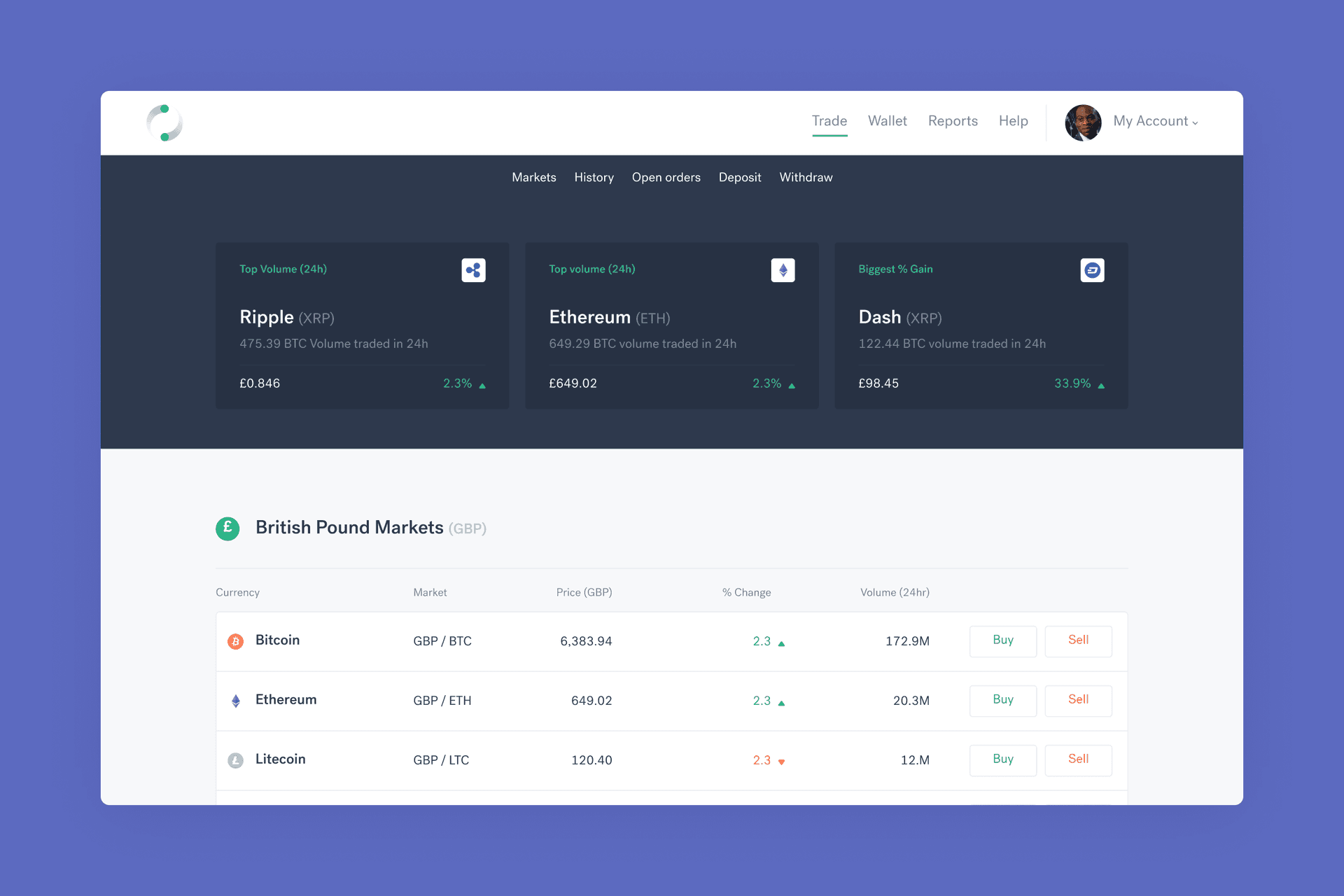 Product Strategy
A good product strategy helps you turn your vision into a roadmap. It lays out the foundations for the design and development phases. We have two key approaches...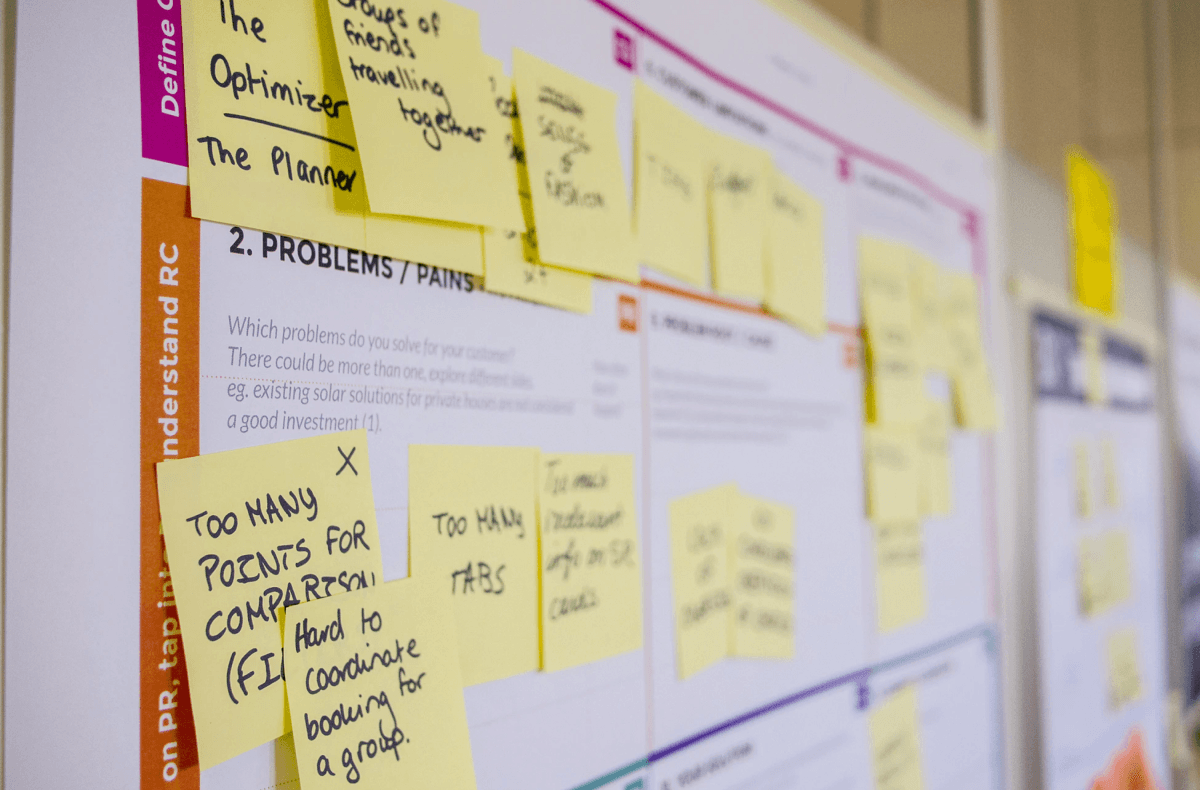 Design Thinking Workshops
Design Thinking workshops consist of employing logic, imagination, intuition and systemic reasoning to solve tricky problems. We explore things like the product vision, user personas, user journeys and a roadmap to get it up and running. They are great for big, abstract ideas or new products.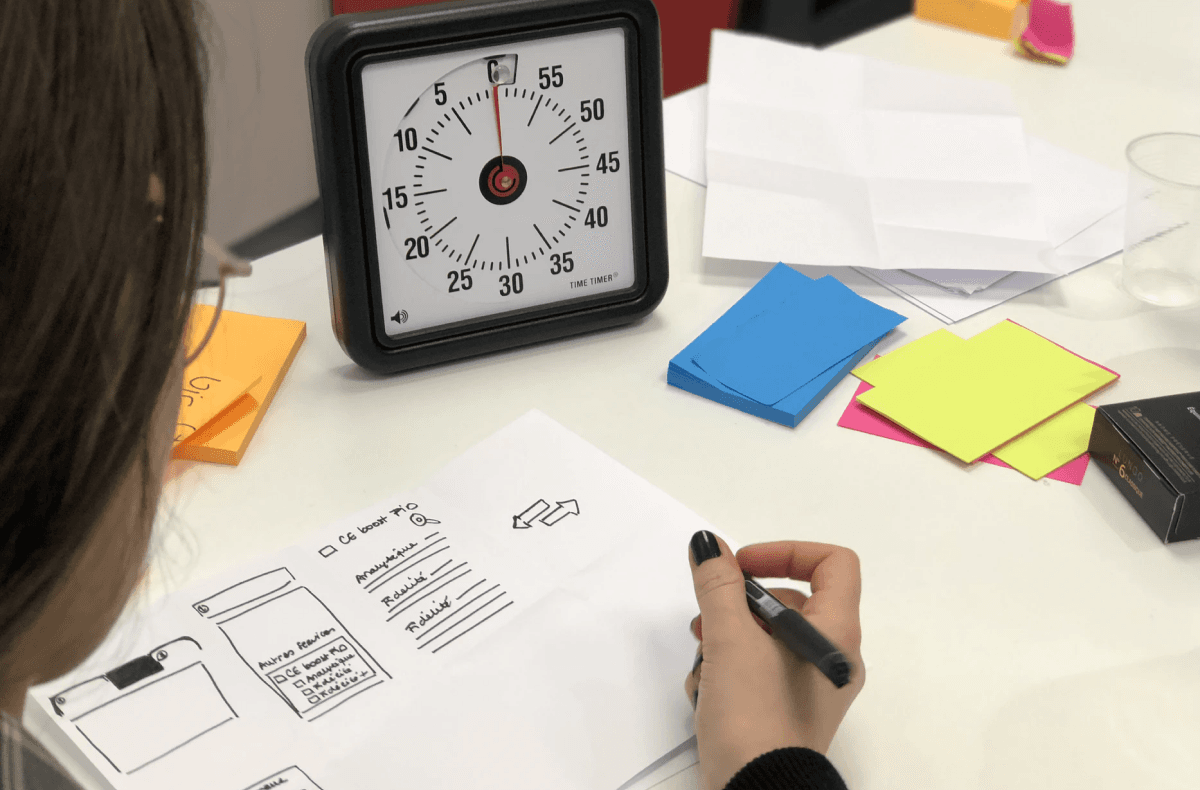 Design Sprints
Design Sprints take traditional design thinking methodologies and compress them into a five-day process to answer critical business questions with sketching, prototyping and testing. They are good for focused and directed ideation.
Want to learn more about Design Sprints? Check out our blog post.
Let's sprint
Product Design
Design has a huge impact on whether people will enjoy using an app. It's about finding the perfect balance between being visually engaging and highly functional.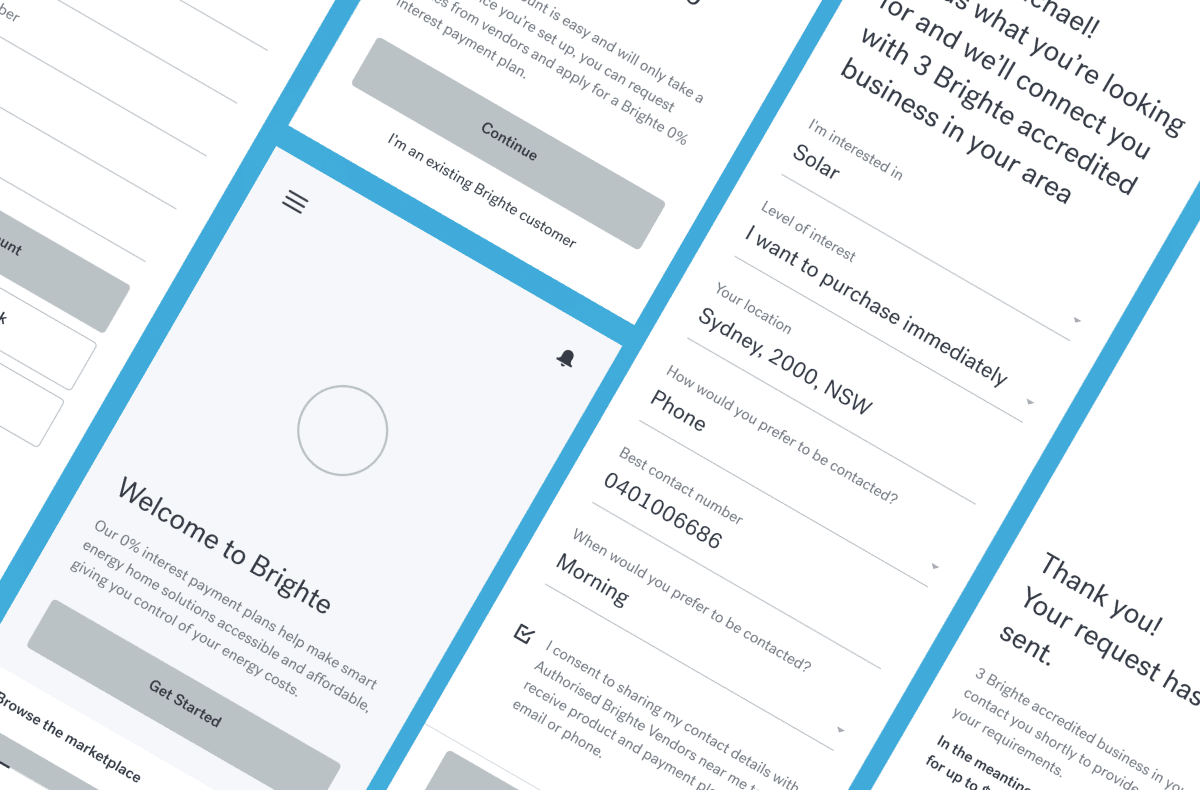 UX Design
We'll create wireframes that map out the new app experience based on the user journeys and key flows developed during the strategy phase.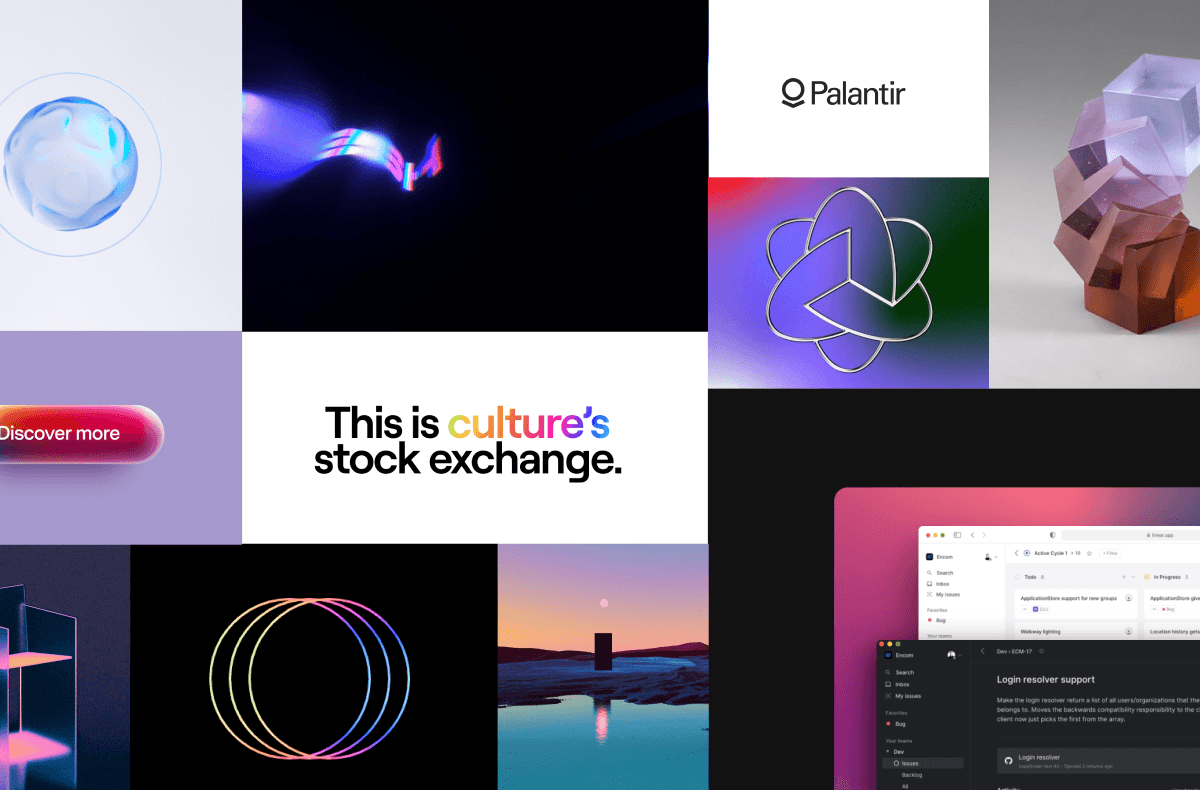 Moodboards
We'll assemble three distinct routes with art direction for the new app. This will help set the overall tone of the new product and assist in the design stage.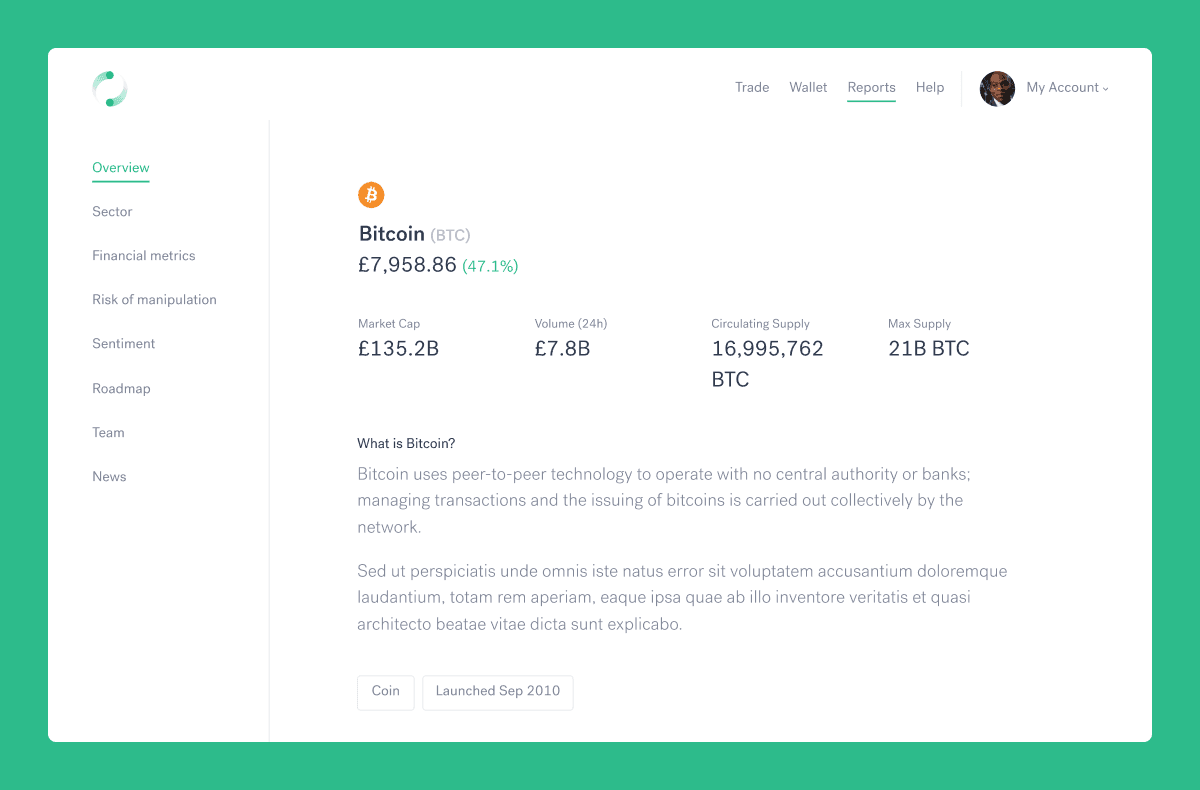 UI Design
We'll start by designing a key component which shows what the app will look like when it's finished. Then we'll move on to the rest off the app.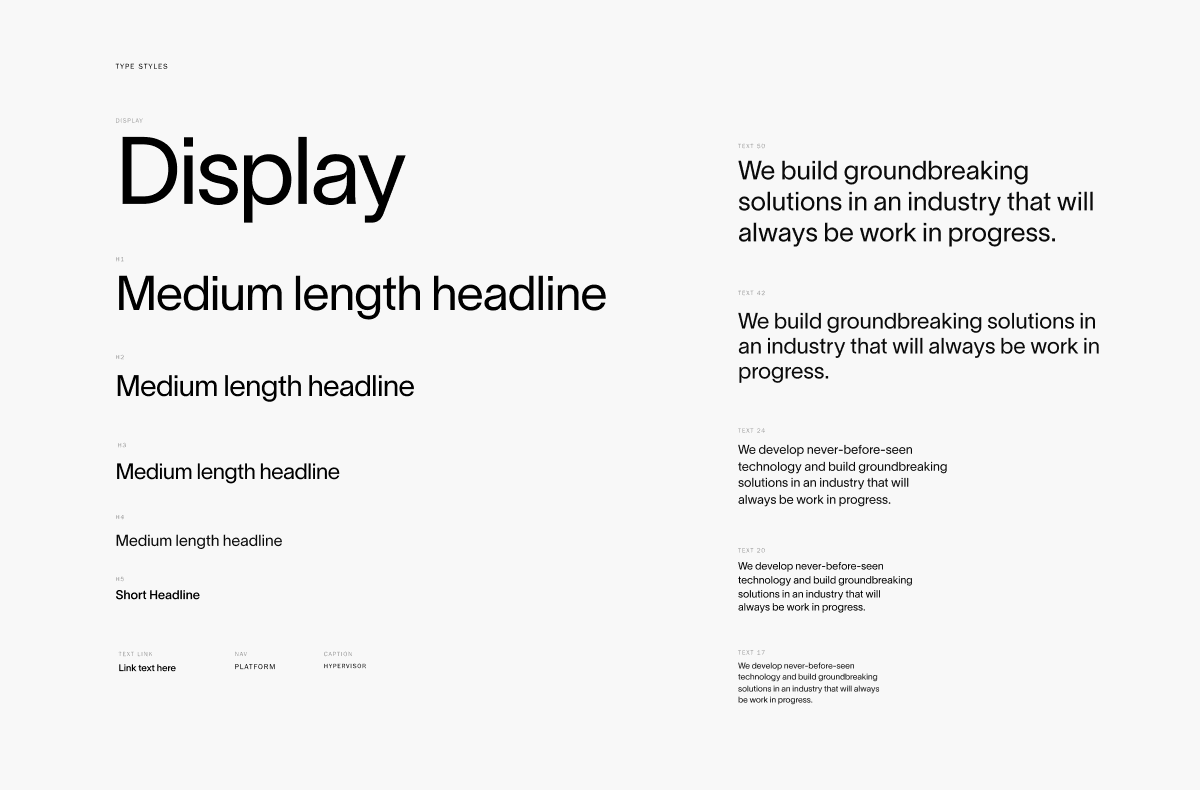 Design System
We'll start with a component- based design system, creating core atomic elements in a scalable fashion.
When we design your website, a lot of the style will come from your core brand identity, like colours and fonts. It might be worth revisiting this.
Read more
Product Development
Development is the last mile before launching your app. Our developers and designers work together to make the experience feel as natural as possible.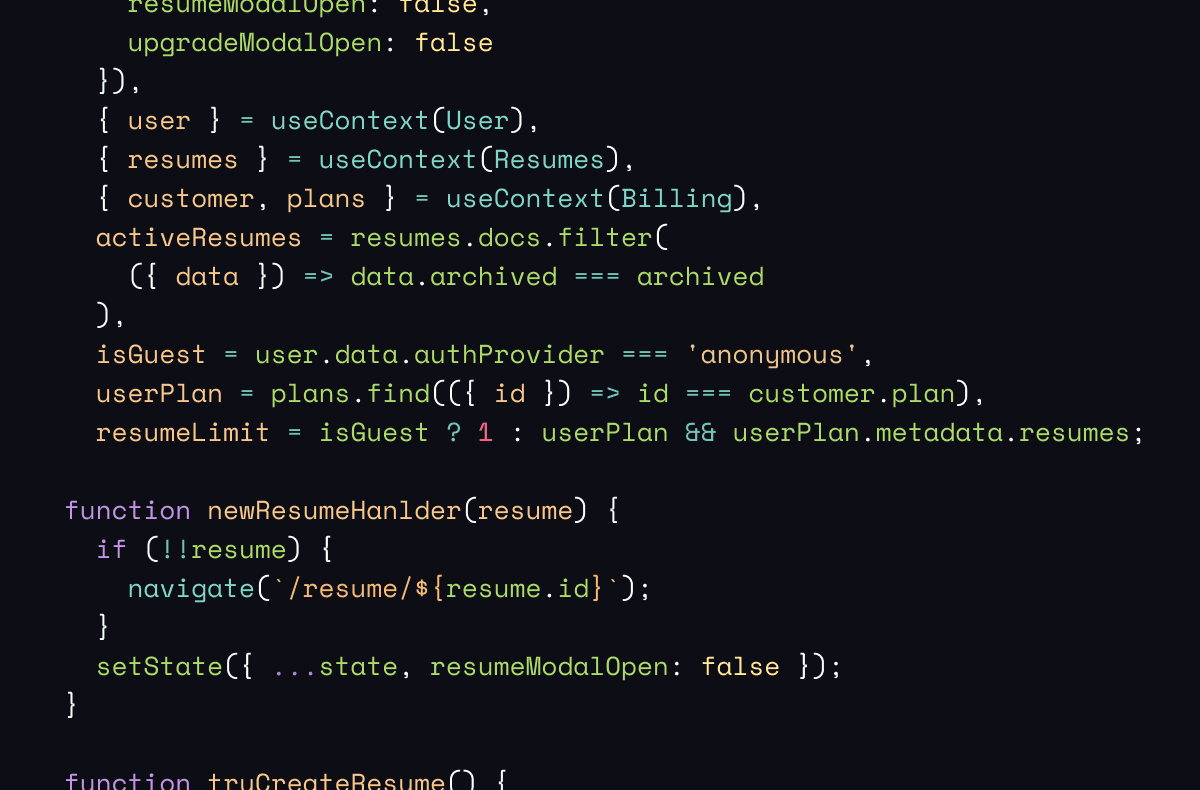 Desktop Apps
For responsive web applications, we build Progressive Web Applications (PWAs) with Next.js. Building on React, Next PWAs are able to handle internationalisation, image optimisation, incremental static generation, code-splitting and more.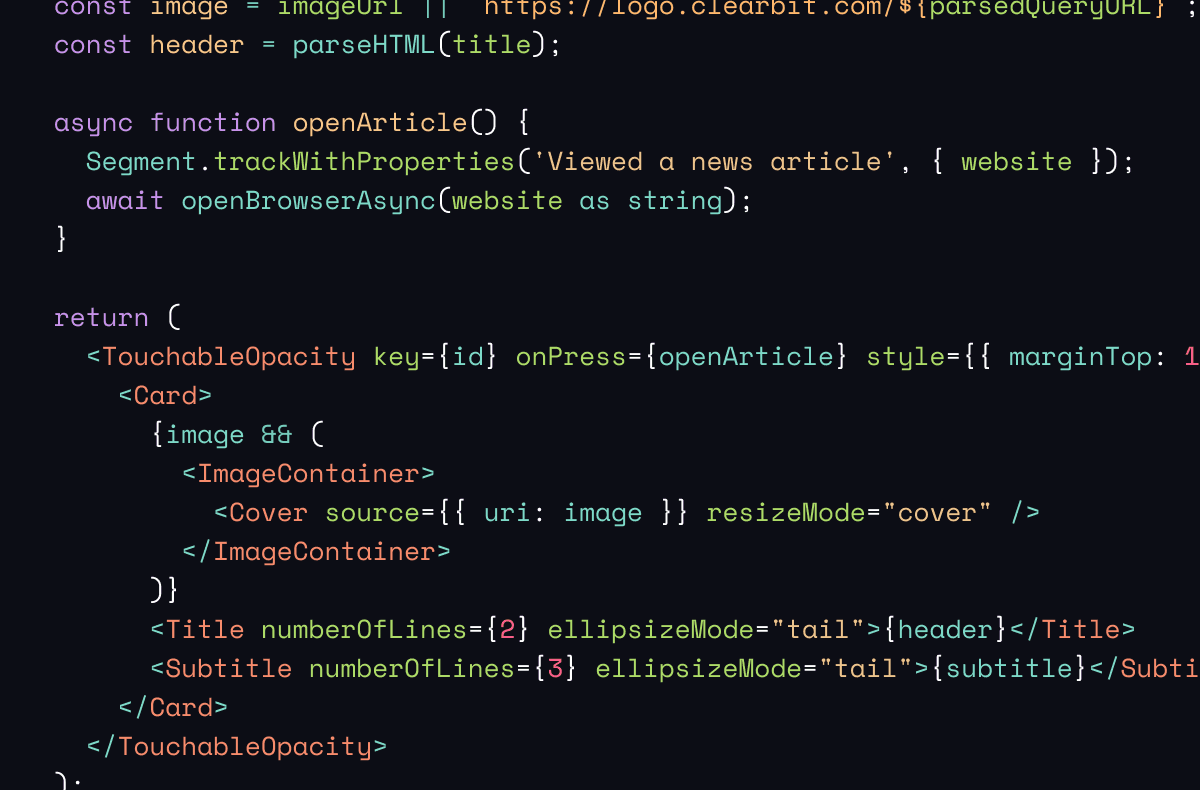 Mobile Apps
Rather than building and maintaining two codebases using different languages, we use React Native to create native apps for Android and iOS using React. We combine this with Expo, a platform to assist with the build process.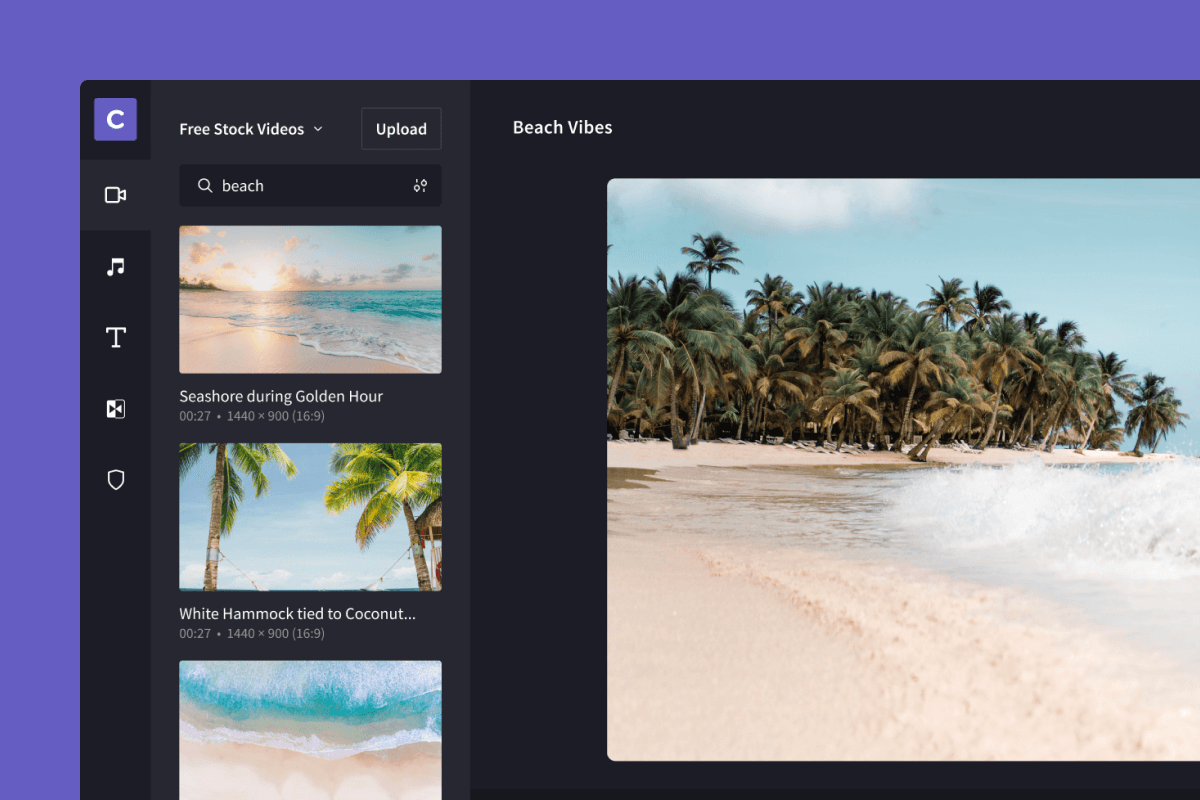 The ultimate deliverable
A product people love
Et voilà. By the end of the process, you get a digital product that matches your vision and that your audience will absolutely love using.